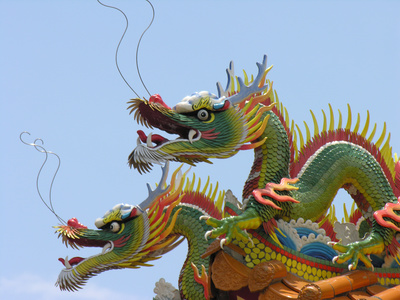 Visitors to Japan from three Greater China markets in October 2015 including a holiday period celebrating The Anniversary of the Founding of the People's Republic of China largely increased year on year: 445,600 visitors from China (+99.6%), 129,100 visitors from Hong Kong (+66.9%) and 343,600 visitors (+32.0%).
The following table shows year-on-year changes of visitors from the three markets in the last 12 months: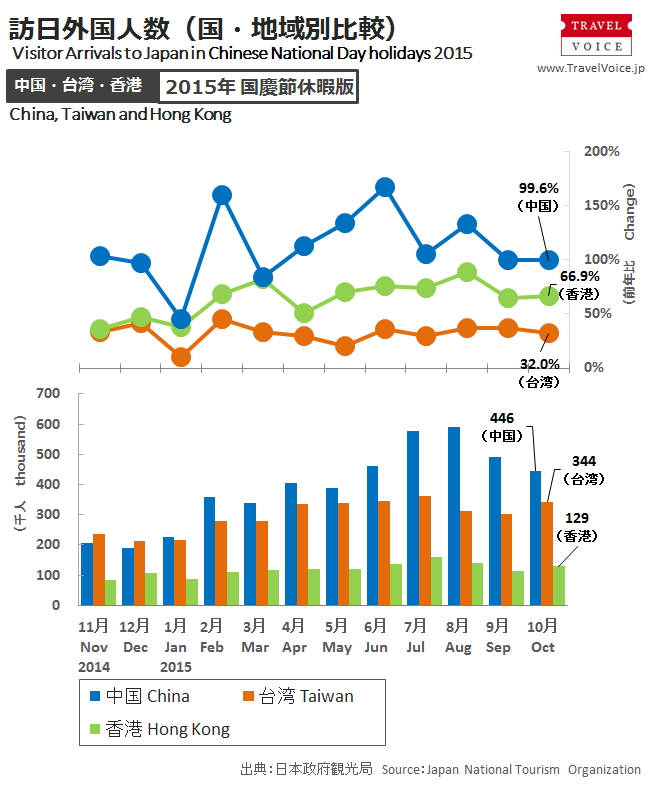 Visitors from China doubled for two months in a row and already reached 4,283,700 in total by October 2015. Visitors from Taiwan and Hong Kong each resulted in record-high for October and totaled 3,114,800 and 1,236,100 for the first ten months of 2015, which already broke the annual records of 2014.
The national holiday period run for seven consecutive months from October 1 to 7 in China, three consecutive months from October 9 to 11 in Taiwan and was only on October 1 in Hong Kong.
In Japanese