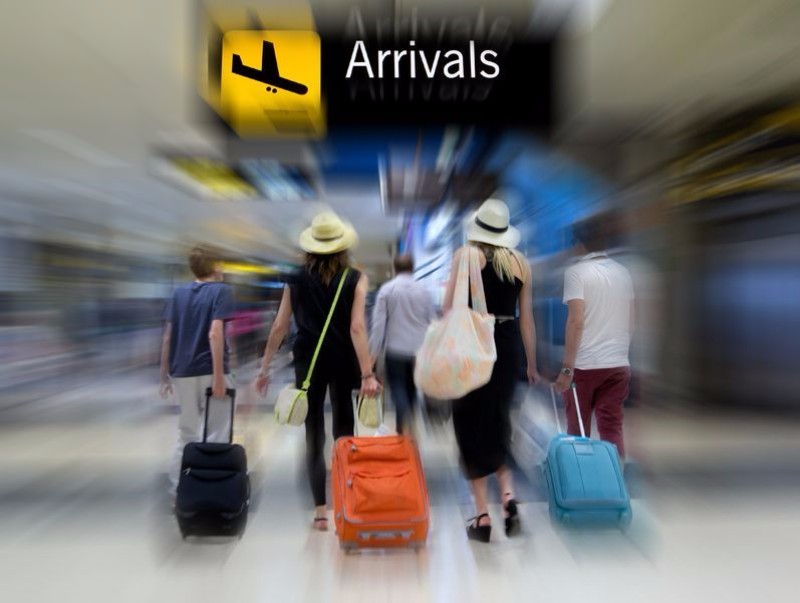 Planet, a EDI-based platform service provider, and True Date, a shopping behavior data analysis, conducted the awareness survey on Japan and Japanese products for Chinese regular travelers to Japan. The survey was designed by Japan Shopping Tourism Organization (JSTO) to inquire how Chinese travelers see Japan or the Japanese market amid the novel coronavirus pandemic. 
Regarding the future travel to Japan, 29.3% answered that they hoped to visit Japan as before after the pandemic ends. 56.7% said it depends on the situation of that time. 
By region, the ratio of 'hope to visit Japan as before' was 33.3% in the coast area and 25.9% in the interior area.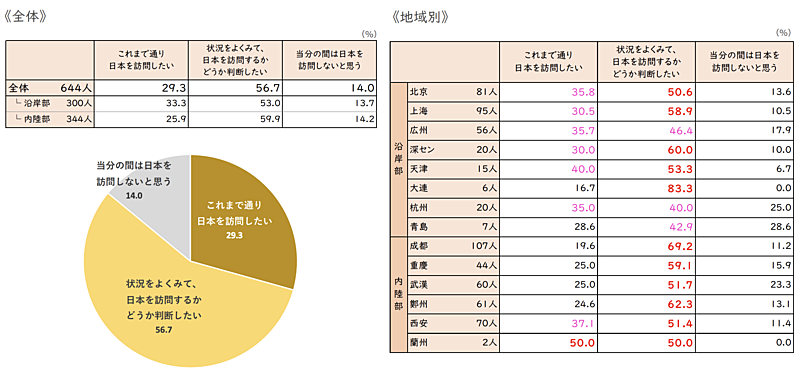 Asked when you can visit Japan again, the most answers were found in after October this year with the ratio of 21.6%, followed by after 2021 with 18.6%. 
Also the reputation survey for Japan was performed with regard to Japan's responses to the novel coronavirus. 28.6% answered that the reputation of Japan was higher than before, and combing 'slightly higher than before,' about 75% had higher reputation of Japan. 
The most answered reasons were that Japan sent emergency relief goods to China earlier than any countries did (73.4%), followed by 'Japan immediately  flew charter flights to China to rescue Japanese citizens (60.8%),' 'Japan provided foreigners in Japan with appropriate medical cares (57.9%),' 'There was not many critical news coverages about China (38%)' and 'Japan accepted the cruise ship with inflected passengers onboard (34%).'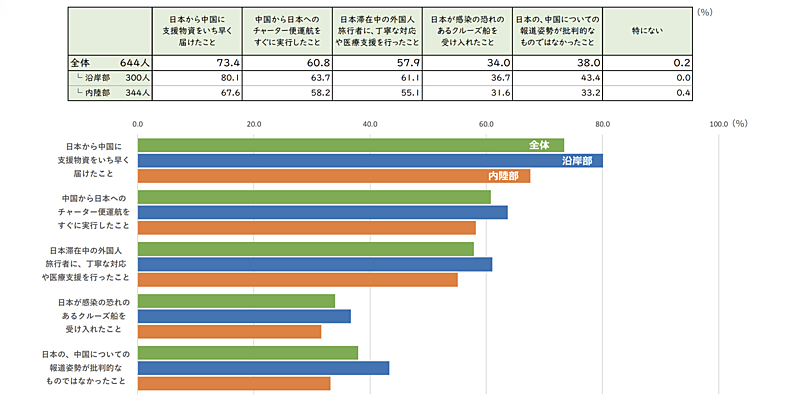 The survey was conducted online in the period from March 23 to 25 2020, targeting 644 males and females who have visited Japan in the last year and also three times or more.