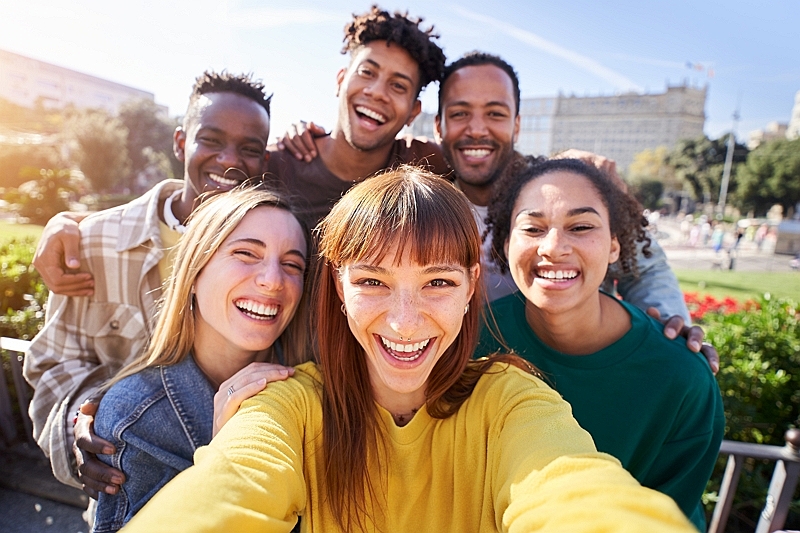 The awareness survey on travel behavior and sustainable tourism among international travelers to Japan in 13 major source markets, conducted jointly by JTB Tourism Research & Consulting and Cint Japan, finds that 81.3% of all respondents decides itineraries in Japan before their departures, regardless of travel days or travel styles. The ratio is about 70% even among travelers staying in Japan for 31 days or longer.
The ratio among FIT is 82.9%, higher than tour (hotel+transportation) travelers.
Regarding what you want to do in a destination, travelers from U.S. or Europe choose 'hot topics to do,' and those from Asia 'familiar things to do.' The report points out that it is important for destinations in Japan to deliver appropriate information for each of travelers before their departures in order to be chosen as a destination.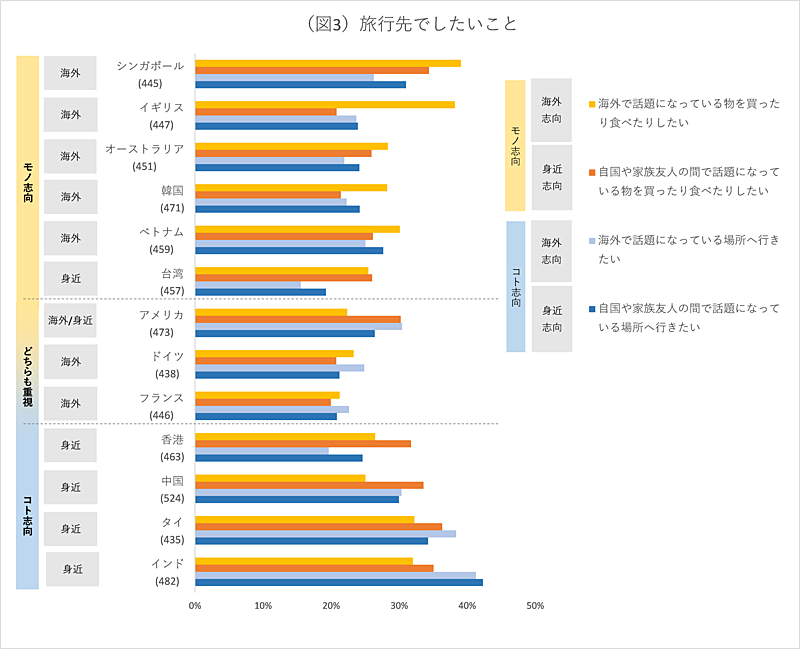 報道資料より
The most-selected area to stay is Tokyo Metropolitan area with the ratio of 13.7%, followed by Osaka Metropolitan area with 8.1%. Stay in Hokkaido or Kyushu is preferred by Thailand or Taiwan, and travelers from China tend to visit a variety of areas. not only so-called Golden Route from Tokyo to Kyoto or Osaka.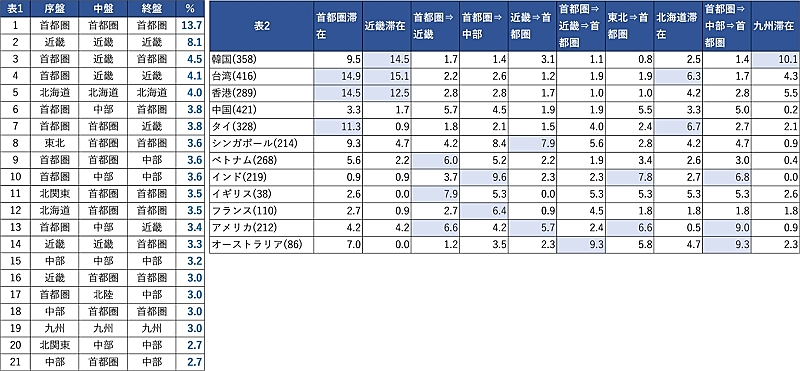 報道資料より
Regarding tourism information travelers need, they want to know 'places to eat,' 'places to buy daily commodities' or 'places to walk from a hotel' in early days, and then what they want to know changes to 'opportunities to joint an event or see sports games,' 'local tours for a few hours' or 'places to go within 3 hours from a hotel.' In a couple of days before leaving Japan, searches are found in 'places to buy souvenirs' or 'places to eat.'
Food loss results from no choice of size of a meal
The top sustainable activity in both daily life and traveling is 'reduction of food loss,' 'turning off the light frequently' and 'saving water.' Some respondents say that it is difficult to reduce food loss in traveling because they cannot choose size of a meal.
The most-conscious action for sustainable tourism is ' carrying their own toothbrush or cosmetics, while the least-conscious action is 'carrying their own cutleries.'
About the next actions to do for sustainable tourism, respondents pick 'using EV or hybrid rent-a-car,' 'avoiding transportation emitting CO2' or 'selecting a tour using sustainable accommodation.'