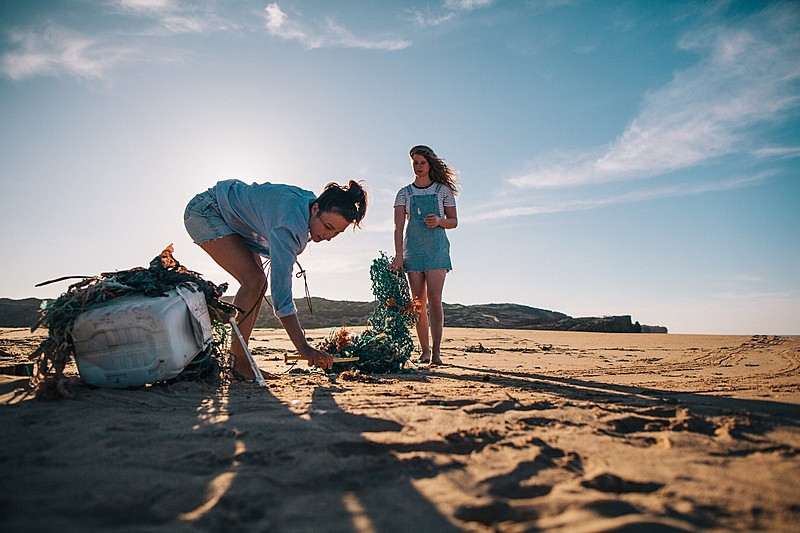 Booking.com's survey on sustainable travel to 29,000 travelers and partner facilities in 30 countries finds that 82% of Japanese respondents answered 'Sustainability is very important in traveling.' The ratio of 'COVID-19 is a chance to look for sustainable travel' reached 42%.
Asked about what sort of sustainable actions you want to join in a destination, 71% of Japanese respondents said 'reducing trash' and 'reducing energy consumption,' followed by 'using environment-friendly transportations (such as walking, bicycle or public transportation) with 65%.
The survey results also show that there are more Japanese travelers who pay attention to relationship with a local community, as 47% answered that they are looking for unique and authentic experiences in a destination. 72% said 'We hope that economic benefits from the travel industry should be distributed to every field equally."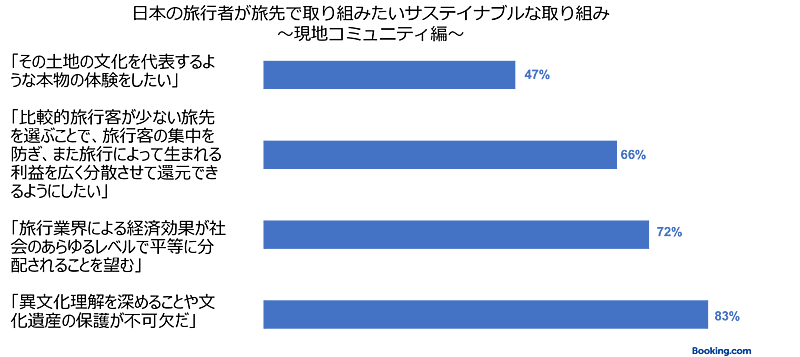 報道資料より
There are differences between Japan and global in several questions. 33% of global travelers answered that they have joined local activities supporting a local community, while the ratio of Japanese travelers was just 14%. The ratio of Japanese travelers who want to stay in sustainable accommodations was 36%, much lower than 81% globally.
Japanese travelers who have NOT stayed in sustainable accommodations in the last 12 months are 61%, out of which 54% said that they did not know such sustainable accommodations, and 28% said that they did not know how to search it.