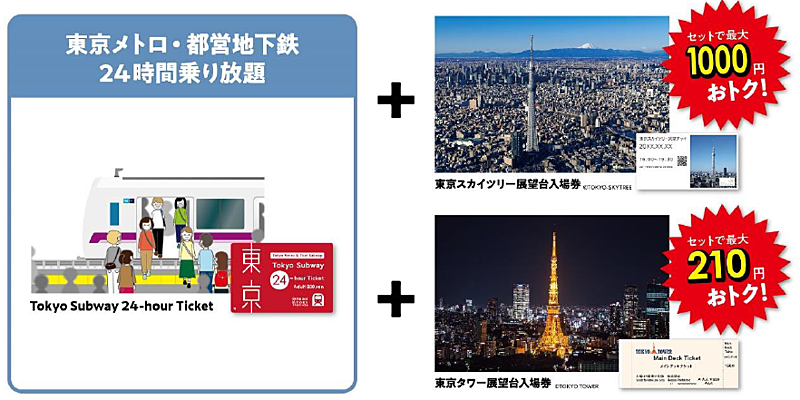 Tokyo Metro and Bureau of Transportation Tokyo Metropolitan Government started selling 'Tokyo Subway Ticket' online even for residents in the Tokyo Metropolitan area. The all-you-can-ride subway ticket is used to be sold to domestic travelers from local regions in Japan and international travelers only.
The prices are 800 JPY an adult for 24 hours, 1,200 JPY for 48 hours and 1,500 JPY for 72 hours. For a child, the prices are halved.
Also, a package ticket including admissions for Tokyo Sky Tree and Tokyo Tower is sold. The prices are 2,350 JPY an adult on week days and 2,500 JPY on weekend and holidays for Tokyo Sky Tree and 1,890 JPY an adult everyday for Tokyo Tower.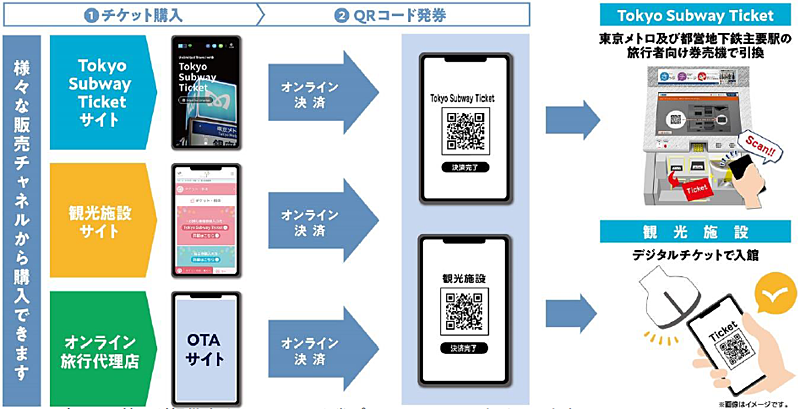 Tokyo Subway Ticketの購入方法(報道資料より)