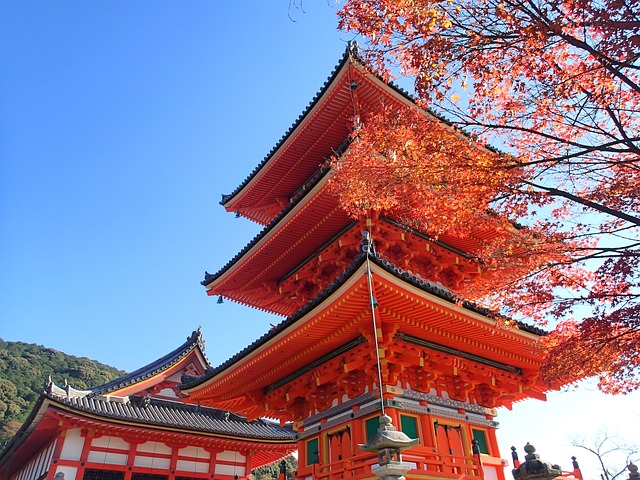 DMO KYOTO revealed that the occupation rate of 100 hotels in Kyoto City will be recover to 52.6% in November this year, expecting higher domestic travel demand after declaration of a state of emergency was lifted.
In September 2021, the rate was still low with 27%, 5.9 lower points than a year ago or 56.9 lower points than two years ago. On the first weekend in October right after the emergency declaration was lifted, the rate was 24% on October 1 and 35.4% on October 2.
The total number of Japanese guest nights in September 2021 was down 12.9% to 205,792(23.1% less nights than two years ago) because of the emergency declaration by September 30 and also in comparison to high demand inspired by Go To Travel campaign a year ago.
International guest nights were up 0.4% year on year, but still down 99.6% over two years ago, which means almost zero for 18 months in a row.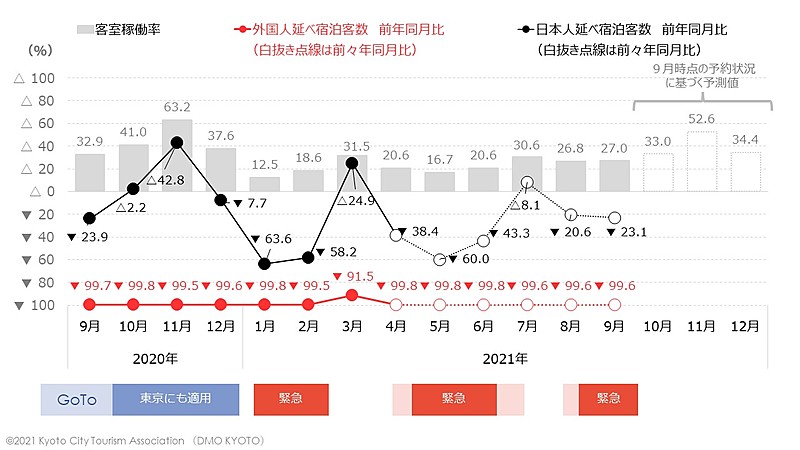 報道資料より
The occupation rate of 32 ryokans in Kyoto City was 11.5%, 16.7 lower points than a year ago, because of more cancelations or postponements of group travels including school trips during the emergency declaration period.
DMO KYOTO, however, expects that school trips will increase by 11.7% in the period from October 2021 to March 2022 compared to its prospect in July 2021. Around 40% of all school trips originally scheduled in August or September seem to be postponed to the second half of FY2021.