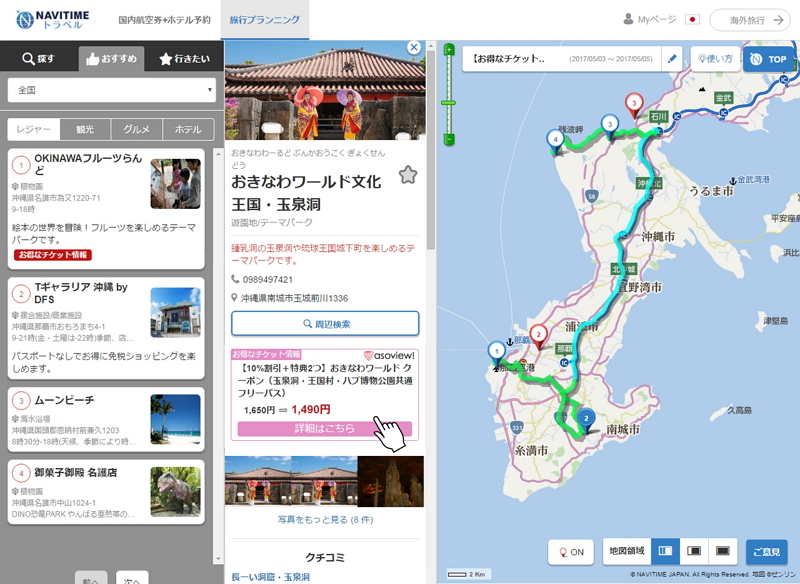 asoview!, the activity booking service in Japan, started business tie-ups with NAVITIME, the navigation service provider, and NAVITIME Travel, the travel booking service, on May 1 2017.
On PC-NAVITIME and NAVITIME for smart phone, ticket information on leisure facilities nearby an arrival station is displayed, and a user can purchase tickets without moving to different sites. Even on NAVITIME Travel site, leisure facilities and local activity spots are displayed for a user to buy tickets or book local activities, and also model plans using discounted tickets are introduced.
The asoview! platform currently offers about 15,500 local activities of about 4,400 providers nationwide. The tie-ups allow a user to make a travel plan more easily before departure and to find unknown leisure spots.
NAVITIME image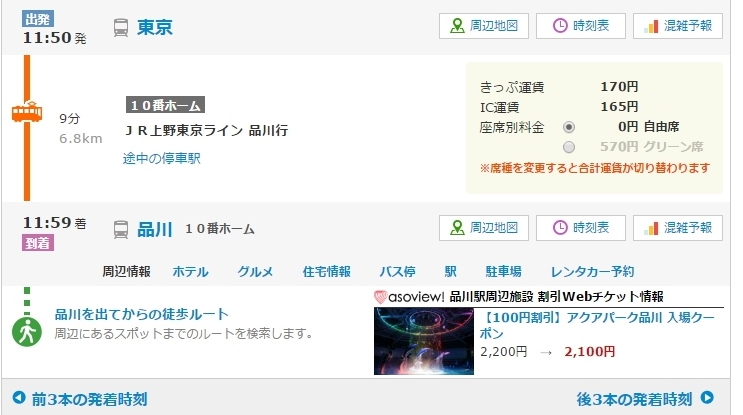 NAVITIME Travel image