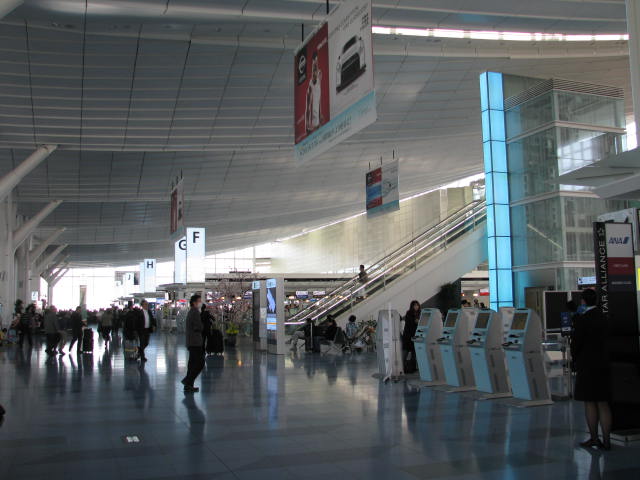 ANA Strategic Research Institute reported that the number of available seats provided by all 93 airlines flying into Japan is expected to be up 5.7% year on year to 61.8 million in FY2018 ended March 30 2019. The estimated total consists of 46.7 million seats by 70 full service carriers (FSC) and 15.1 million seats by 23 LCCs. The growth rate of LCCs' offering seats was 18.3% year on year, and the ratio of LCCs' seats rise from 21.8% to 24.4% of the total.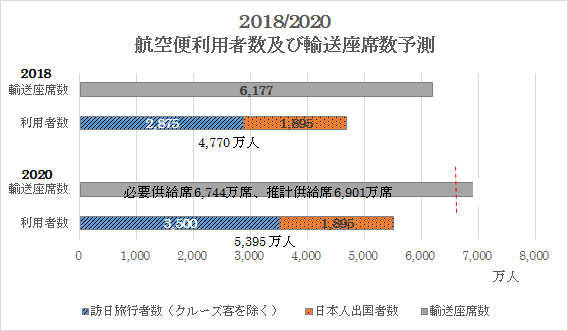 The Transport Ministry's statistics says that the number of passengers totaled 47.7 million in 2018 ended December 31 2018, which comprised 28.75 million international arrivals and 18.95 million Japanese departures. Taking into account the above data of available seats and passengers, even though the data period is different, the load factor is 77.2%. 
The Institute has estimated that the government's goal of 40 million international visitors to Japan in 2020 will require a total of 67.4 million seats, about 5.67 million more seats than today. The estimation is based on the calculation of 35 million international arrivals by air (except a goal of 5 million international arrivals by cruise) + 18.95 million Japanese departures ÷ load factor of 80% (practically full booking). 
International available seats in 2020 are expected to reach 69 million, adding 7.24 million seats a year, if capacity expansions of Haneda and Narita airports come true. 
The total of available seats in FY2018 are expected to be divided into 7.06 million on the transpacific routes (+4.9%), 4.31 million seats on the Europe, Middle East and Africa routes (+6.2%) and 50.4 million seats on the Asia and Oceania routes (+5.7%). By route, Asia and Oceania account for more than 80% of the total.
Among 31 international airports in Japan, available seats on flights from Narita, Haneda and Kansai were 46.8 million in total (+5.1%), while those for other 28 airports totaled 14.9 million (+7.5%).
By airline, ANA is the top with 6.82 million available seats, followed by JAL with 5.67 million available seats. A share of available international seats provided by seven Japanese airlines accounts for 24.4% of the total, 0.6% lower share than a year ago.