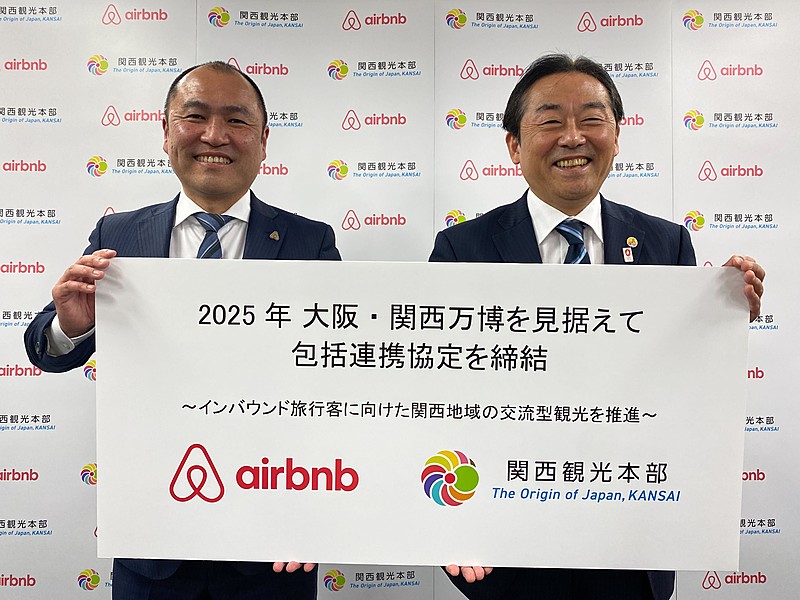 Airbnb Japan signed a comprehensive partnership agreement with Kansai Tourism Bureau for home-sharing-based tourism promotions targeting international visitors for Osaka Kansai EXPO 2025. Kansai Tourism Bureau is a wide-area DMO covering 10 prefectures in Kansai area.
The pair is working together for promotions of local community-based tourism and wide-area touring, partnership with local economy organizations, global information delivery through both of the communication channels and online-distribution of new bookable home sharing properties.
Airbnb Japan is trying to meet new travel demands, such as long-stay, and to support efforts to reuse vacant houses as accommodation. In addition, they will create and promote local experiences connecting travelers with local communities.