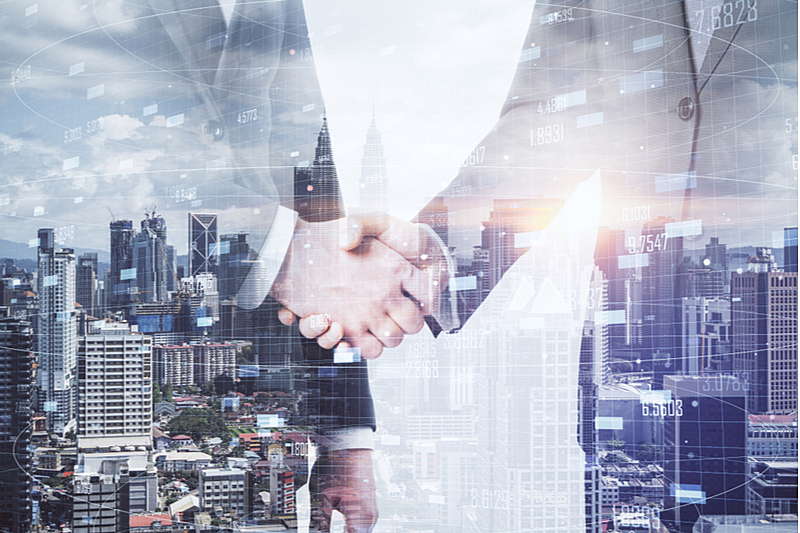 AIRDO, an airline for Hokkaido, and Solaseed Air, an airline for Kyushu, signed an agreement to establish a holding company in October 2022. Each of the airlines will be independent as the current brands under a holding company system.
They have judged that it is crucial to deepen the business partnerships to recover financial bases damaged by the pandemic and provide customers with value-added services and products for sustainable growth.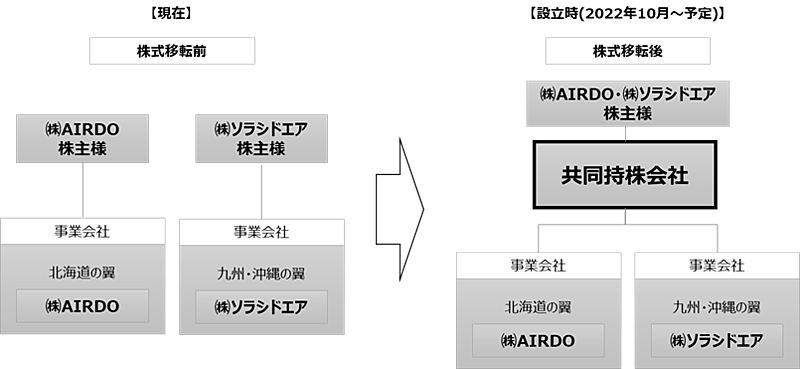 報道資料より
Continuously being local-based airlines as a wing for Hokkaido and a wing for Kyushu, they will address cost-reduction efforts through share of knowledge and more effective management and expansion of profit by creating new values.
Also, they expect that a new management system will help them strengthen their financial bases and maintain stable air networks.
As one of the joint business, they have opened a joint website and will develop a campaign between July 1 2021 and March 31 2022.
Both of the airlines suffered considerable deficits in FY2020 ended March 31 2021, damaged by the pandemic. AIRDO dropped from net income of 424 million JPY for FY2019 to net loss of 12.2 billion JPY, posting operating revenue of 17.4 billion JPY (-61.8%) with a 71.6% decrease in passengers to 580,000.
In the same manner, Solaseed Air fell to net loss of 7.7 billion JPY from net income of 990 million JPY a year ago. With a 63% decrease in passengers to 660,000, operating revenue was down 51.6% to 20.3 billion JPY.