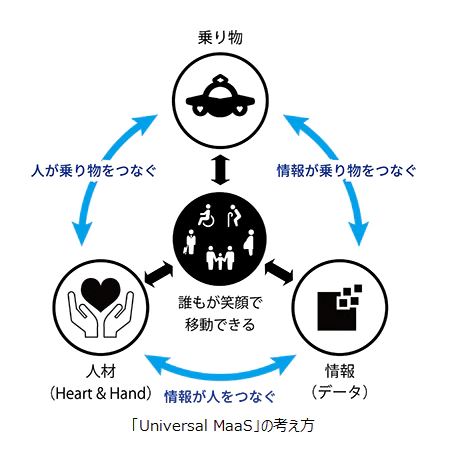 ANA has forms a joint industry-academic-government project with Keikyu, Yokosuka City and Yokohama National University to promote 'Universal MaaS.' This is the first phase for Universal MaaS, which is defined as a society for everybody including disabled people or aged people to move with smiles. 
Sharing information, each of the partners work together to provide comprehensive mobility services under a universal design concept to create a new mobility experience. Also, a scheme to benefit both operators and users will be built through optimization of operators' workflows. 
ANA and its partners will perform a demonstration in Yokosuka this coming fall in order to field test the service and find new companies capable of contributing to the project. The first phase of the trials will connect Yokosuka with Haneda Airport, gathering data and learning over time to help make Universal MaaS better suited to other locations across Japan and the entire world.