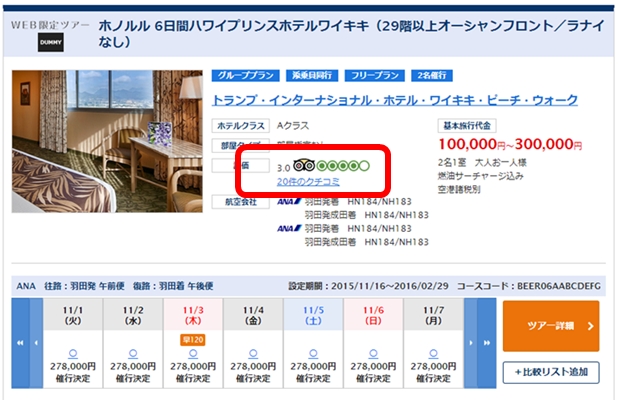 ANA Sales has tied up with TripAdvisor to provide word of mouth for hotels on a search page and an explanation page inside of the ANA overseas package tour booking site.
With just one click, a visitor on the site can see users' words of mouth and also post word of mouth after returning from an overseas travel. ANA offers one mile a posting, up to 1,500 miles a month, to an ANA Mileage Club member.
ANA Sales plans to provide the TripAdvisor service on the dynamic package brand 'ANA Tabisaku' and the domestic travel booking site in the future.