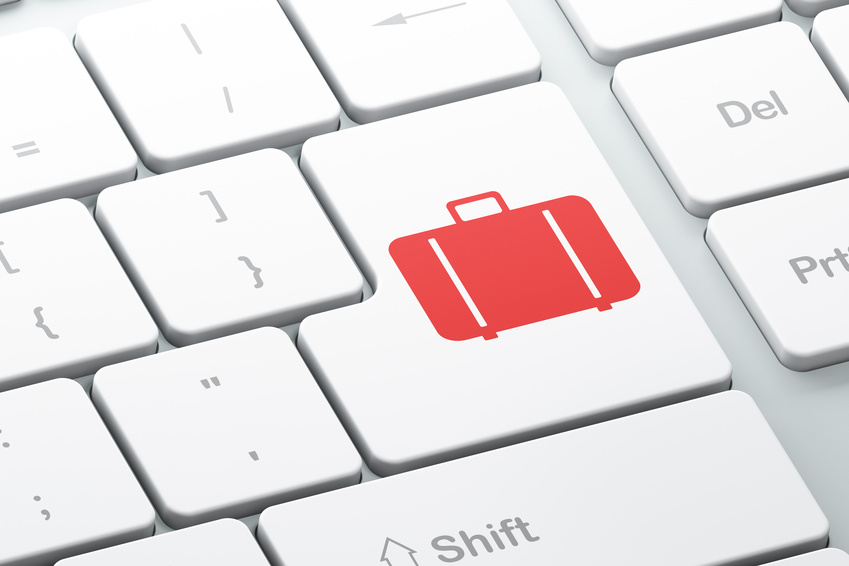 SimilarWeb, the website analysis tool, recently reported visitor results of four major foreign-based OTAs, Booking.com, Expedia (expedia.co.jp), Hotels.com (jp.hotels.com) and Agoda (agoda.com), in Japan between March 2017 and February 2018. 
The report says that visitors a month (the number of sessions) were 3,014,000 on Booking.com, 2,365,000 on Expedia, 643,203 on Hotels.com and 837,273 on Agoda. Booking.com was the top in terms of visitors a month, the number of unique visitors and the average page views. Also, the bounce rate of Booking.com was the lowest among the four OTAs. The longest average duration of visits was 20 minutes and 24 seconds on Expedia.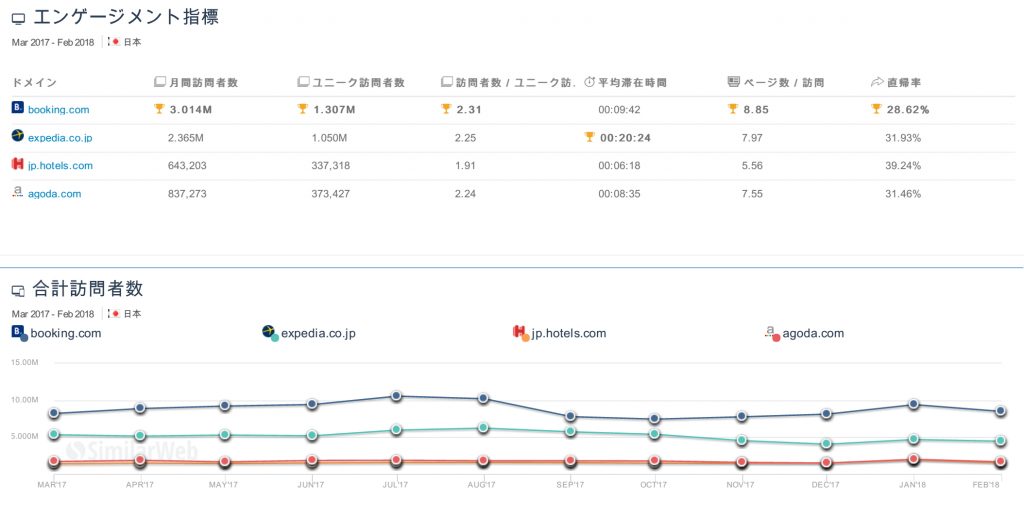 The report also analyzes traffics from reference domains including meta-searches into the four OTAs. The traffic share from trivago.jp into the four OTAs was 29.4%, particularly high on Expedia with 43.1% or on Booking.com with 30.5%. Also, as the table below shows, the high traffic shares can be found from tripadvsior.co.jp or TRAVELKO (tour.ne.jp) into Expedia or from hapitas.jp, the point exchange service, into Booking.com.