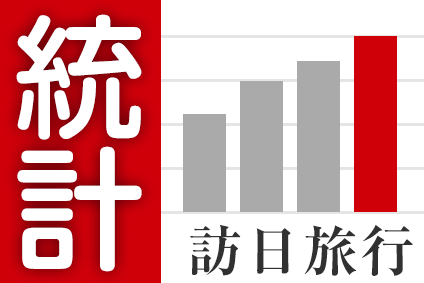 Japan welcomed 22,700 visitors from Australia (+7.7%), 102,100 visitors from U.S.A. (+16.2%) and 16,800 visitors from U.K. (+11.9%) in June 2015, according to Japan National Tourism Organization (JNTO). Visitors from all of the three markets were record-high for June, and those from U.S.A. resulted in over 100,000 a month for the first time among North America, Europe and Australia markets. Even in the first half of 2015, Japan received most visitors ever from the three markets.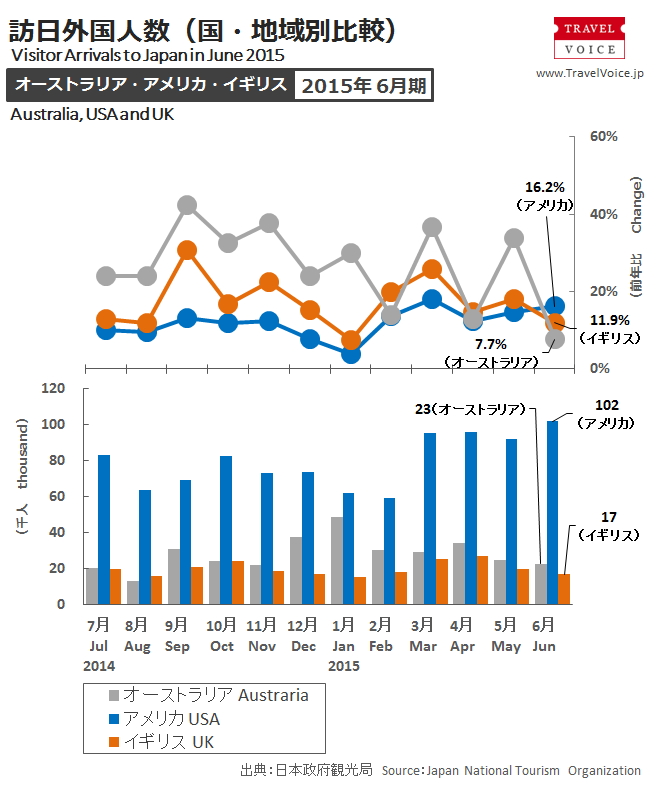 In Australia, travelers to Japan grew even though June was an off-season month. JNTO expects that travelers from Australia will further increase in July because the winter holiday season begins in the end of June.
In U.S.A., June was usually a popular month for travelers to visit Japan, and also reduction of fuel surcharges, weak yen and a variety of local promotions contributed to the large growth in June.
In U.K., stable airfares and an increase in exposures of tourism attractions on media helped the market break the previous visitor record. JNTO expects that the 23rd World Scout Jamboree 2015 in Yamaguchi Prefecture in July will be an opportunity to increase visitors from U.K., home of Boy Scout.
In Japanese