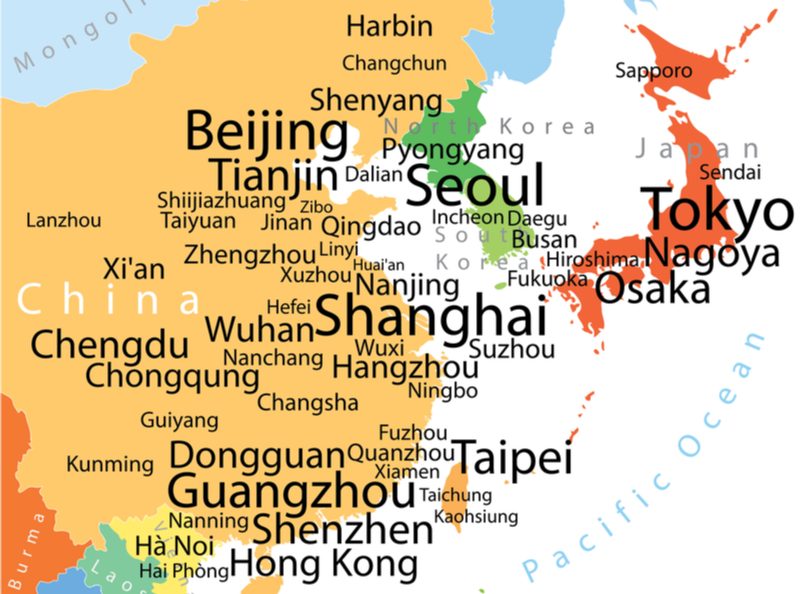 The Japan National Tourism Organization (JNTO)'s statistics for 2019 shows that Japan received 5,584,600 from South Korea (-25.9% year on year), 9,594,300 visitors from China (+14.5%), 4,890,600 from Taiwan (+2.8%) and 2,290,700 from Hong Kong (+3.8%). 
Despite the large reduction of visitors from South Korea, visitors from the four East Asia markets accounted for 70% or higher of the total. 
The graph below shows monthly changes of visitors from the four markets in the last decade: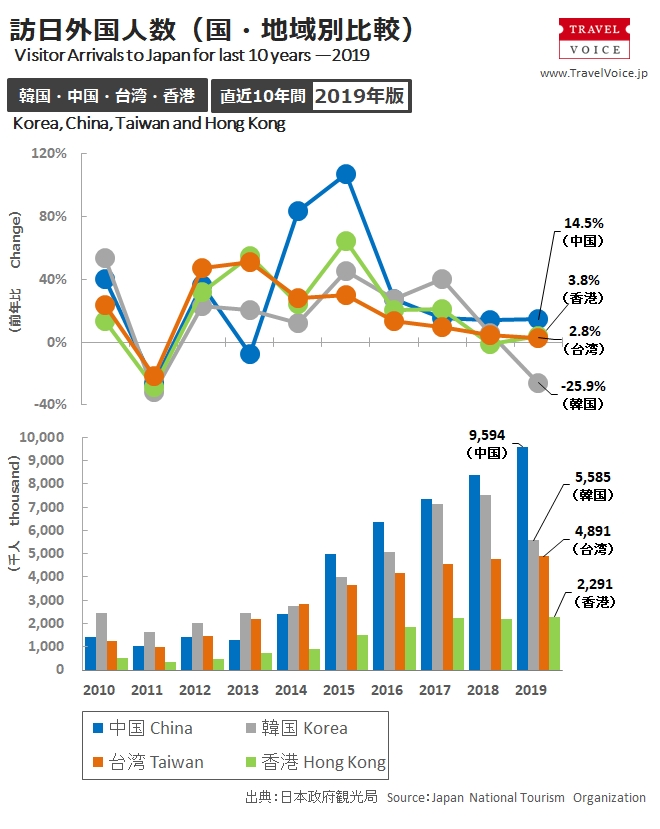 In December 2019 only, visitors were 710,200 from China (+18.5%), 348,300 from Taiwan (+3.7%), 249,600 from Hong Kong (+19.2%) and 248,000 from South Korea (-63.6%). Visitors from Hong Kong outnumbered those from South Korea on a monthly basis for the first time since 1990, when JNTO started disclosing the statistics.  
The graph below shows monthly changes of visitors from the four markets in the last year