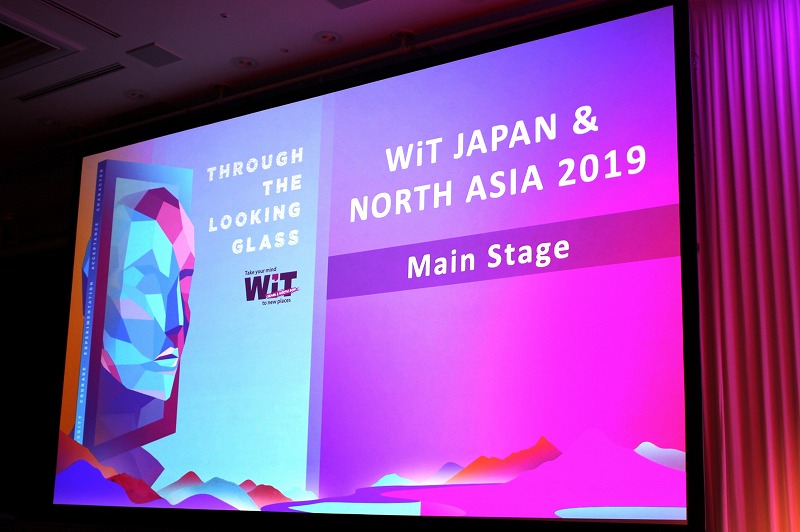 Wit Japan & North Asia 2019, an international conference focusing on digital travel, was held in Tokyo July 4 and 5, joined by a variety of speakers not only from the digital travel industry but also from different industries to discuss now and future of digital travel including online booking, super apps and payment.
Phocuswright Japan Haruo Ushiba talked about the current condition of online travel selling in Japan. According to his speech, online travel selling in Japan by major suppliers is actually rising with the ratio of 41%, even though it is lower than 45% in APAC or 50% or higher in Europe or U.S. 
The total transactions by major suppliers in Japan are generally divided into 25% for air tickets, 40% for accommodations and 32% for railways. As far as online selling is concerned, the ratios changes to 34% for air tickets, 43% for accommodations and 21% for railways. The ratio of air tickets is higher than the world average, Ushiba revealed.
The domestic flight market of Japan is the fourth largest scale, following U.S., China and India, and the international flight market 10th in the world. Ushiba said that the online air ticket selling is expected to exceed 60% of the total in 2020. As far as the domestic flight market goes, the online selling ratio already exceeded 70% a year ago, and except group travel bookings, Ushina said, "I would say the ratio is 100%." 
The online selling ratio of 50,000 accommodations in Japan including small or medium-sized ryokans is 44% of the total, which is almost the same level as the world. Ushiba said that the ratio is expected to rise to 49% in 2022. 
While the online selling ratio of 'business hotels' is higher than 50%, that of ryokans is still lower than 30%. Ushiba pointed out that the ratio radically drops in ryokans with something 'traditional.' 
The Japan's railway market is huge with 25 billion users a year in Japan. As far as Shinkansen is concerned, the online selling ratio is 26%, much lower than the ratios of air tickets or hotels. Ushiba explained that it maybe depends on the JR's strategy to put its priority on the automation gate system with IC card. JR, however, has launched its original app for ticketless passengers, which will probably allow to rise the online selling ratio. 
On the OTA session, leaders from Ikyu, JTB, Rakuten and Recruit Lifestyle talked about their respective business growths and the current market trend on the stage. 
Yoshiyuki Takano, Head of Travel Business, Vice President, Commerce Company, Executive Officer, Rakuten, said of the inbound travel business, "Japanese OTA can win the competition in Japan when we certainly inform international users of special values of royokan with dinner and breakfast."
Kenichiro Miyamoto, Executive Manager, Recruit Lifestyle, explained a case study of the travel market development adding the B to B payment service 'Air Pay.' "The solution has been introduced by 100 suppliers in Fuji Yoshida City, and at the same time we worked together to create local activity or experience contents. We successfully created a new demand and helped them to increase sales."