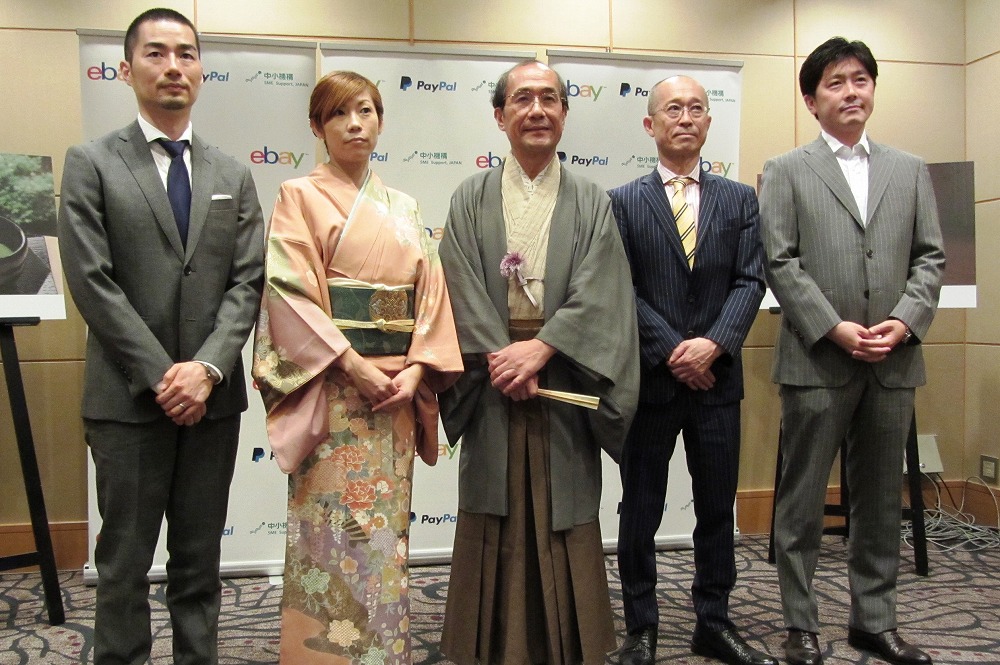 eBay Japan has started its first project to support cross-border EC for local traditional arts and craft in Kyoto, joined by online payment solution PayPal, Organization for Small & Medium Enterprises and Regional Innovation, JAPAN, Kyoto City and Kyoto Chamber of Commerce and Industry.
Production of traditional arts and craft in Kyoto is reduced to one-fifth of the peak. While retailers and manufacturers have a hard struggle for existence, it is true that made-in-Japan arts and craft draw high attention from foreign countries or international visitors to Japan. The project is to support local enterprises to sell their arts and craft to international visitors and to establish an EC system for people in foreign countries.
Twelve percent of international visitors purchase arts and craft as souvenirs, and searches on eBay for Japanese arts and craft have increased year by year. Dealings of arts and craft on eBay reached 40 billion JPY in total in FY2015. eBay aims to deal with made-in-Japan arts and craft of 40 billion JPY.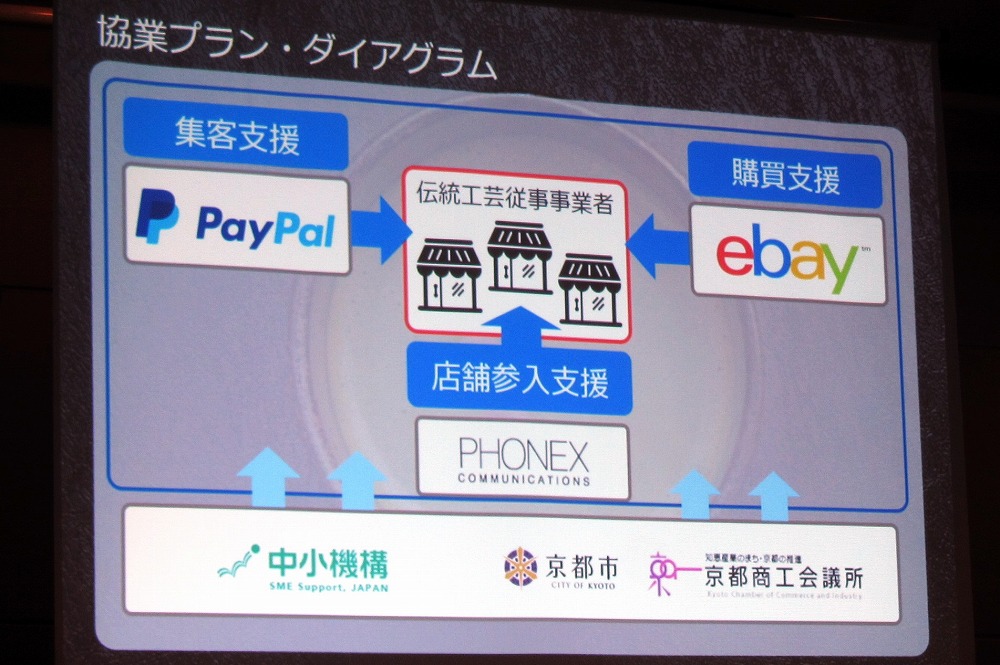 eBay also launched a special page in English for arts and craft in Kyoto to introduce not only product outlines but also background information to inspire consumers. Mail magazine will be delivered to about 162 million eBay members and about 180 million PayPal members to guide them to the special page.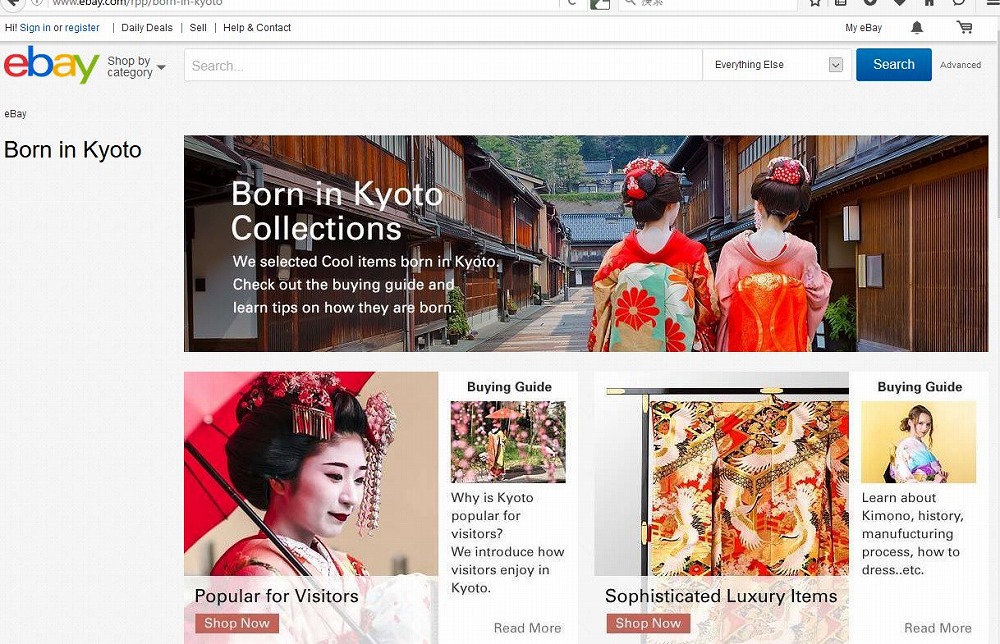 eBay logo stickers will be distributed to arts and craft retailers to identify them as shops to sell products shown up on eBay. eBay intends to extend partners including travel-related companies for the project.
Established in 1995, eBay is one of the world's largest online marketplace with more than 1 billion exhibits and annual transactions of 10 trillion JPY. eBay develops its business in more than 200 countries excluding Japan. In Japan, eBay focuses on receiving sellers first. The project with Kyoto is one of the efforts to make a cross-border EC platform to sell high quality and highly value-added made-in-Japan products globally.
In Japanese