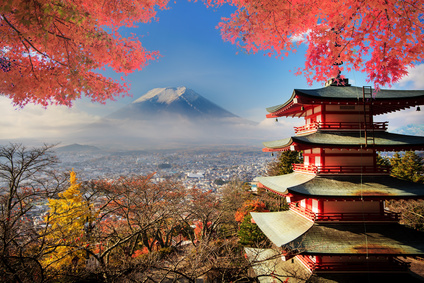 Japan National Tourism Organization (JNTO) reported that foreign visitors to Japan increased by 43.8% year on year to 1,829,000 in October 2015, which were about 550,000 more visitors than the record-high result for October a year ago. The total for the first ten months of 2015 accordingly reached 16,319,000. Japan Tourism Agency (JTA) expects that the final result will be more than 19 million foreign travelers or probably reach 20 million foreign travelers if the monthly growth continues in the last two months.
The following table shows monthly results in 2015 and changes from 2014: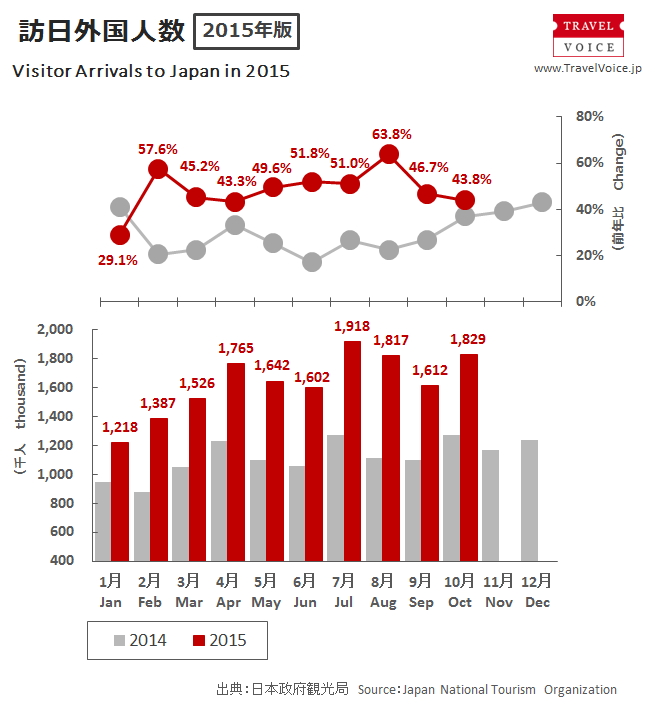 In October 2015, China was continuously the top market with 445,600 visitors (+99.6%), followed by Korea with 370,800 visitors (+48.6%) and Taiwan with 343,600 visitors (+32%).
 The YTD total of visitors from China reached 4,283,700, already exceeding 4 million. JNTO analyzed that the big growth was mainly boosted by a long holiday period in China (October 1 to 7) and also an increase in port calls of cruise ships from China.
 Monthly visitor results by market are as follows: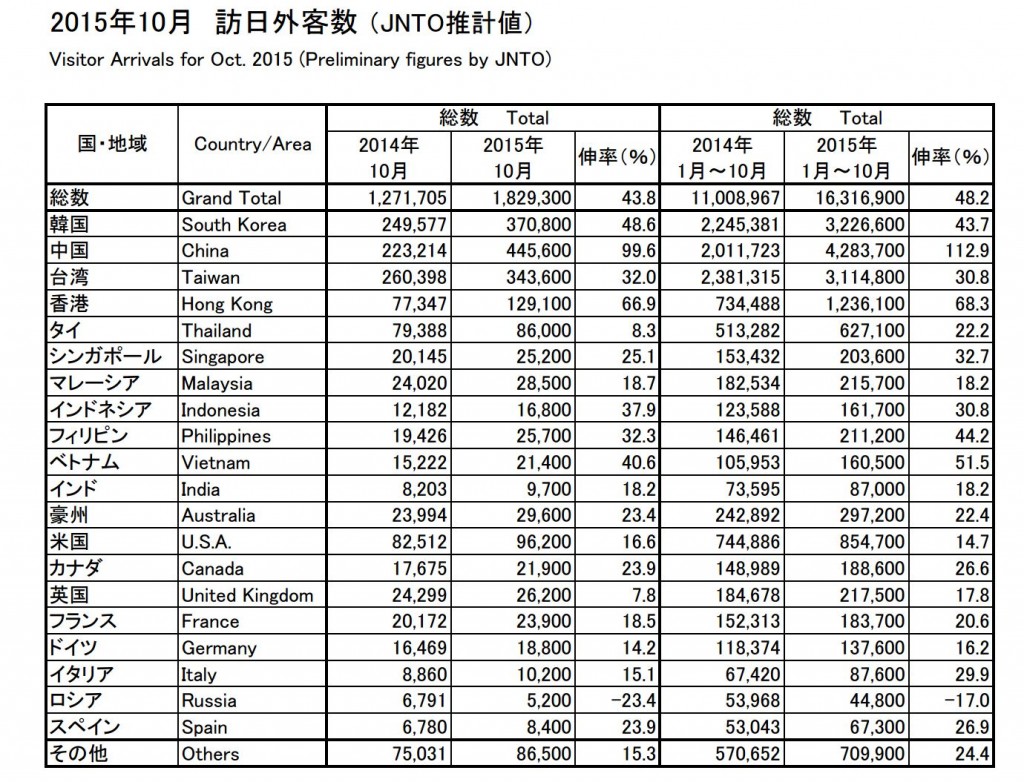 For November, JNTO has forecasted that school holidays in Malaysia and Philippine and an increase in incentive tours from Malaysia and Vietnam may be a chance to expand the market.