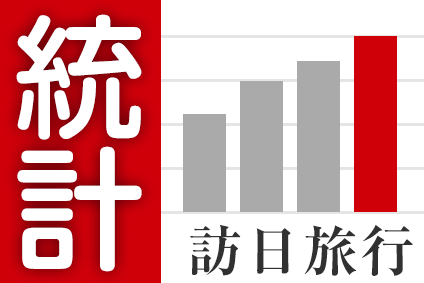 Japan National Tourism Organization (JNTO) reported that foreign visitors to Japan in July 2015 were up 51% year on year to 1,9184,000, which represented a single month record-high result. The total for the first seven months of 2015 accordingly increased by 49.9% year on year to 11,0583,000.
Foreign visitors to Japan by month in 2015 were as follows: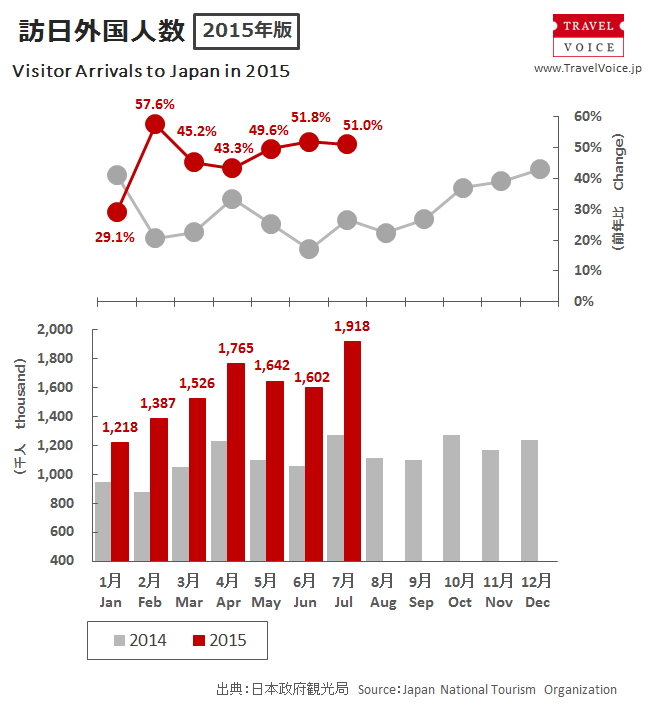 The top market was China in July 2015 following the previous month, as visitors increased by 105.1% to 576,900. The second largest market was Taiwan with 361,700 visitors (+29.5%), followed by Korea with 343,800 visitors (+37.1%). Visitors from Hong Kong remarkably increased by 74% to 91,224.
Among European markets, the large monthly growths were particularly found in Italy (+44.5%), U.K. (+34%) and Spain (+33.7%).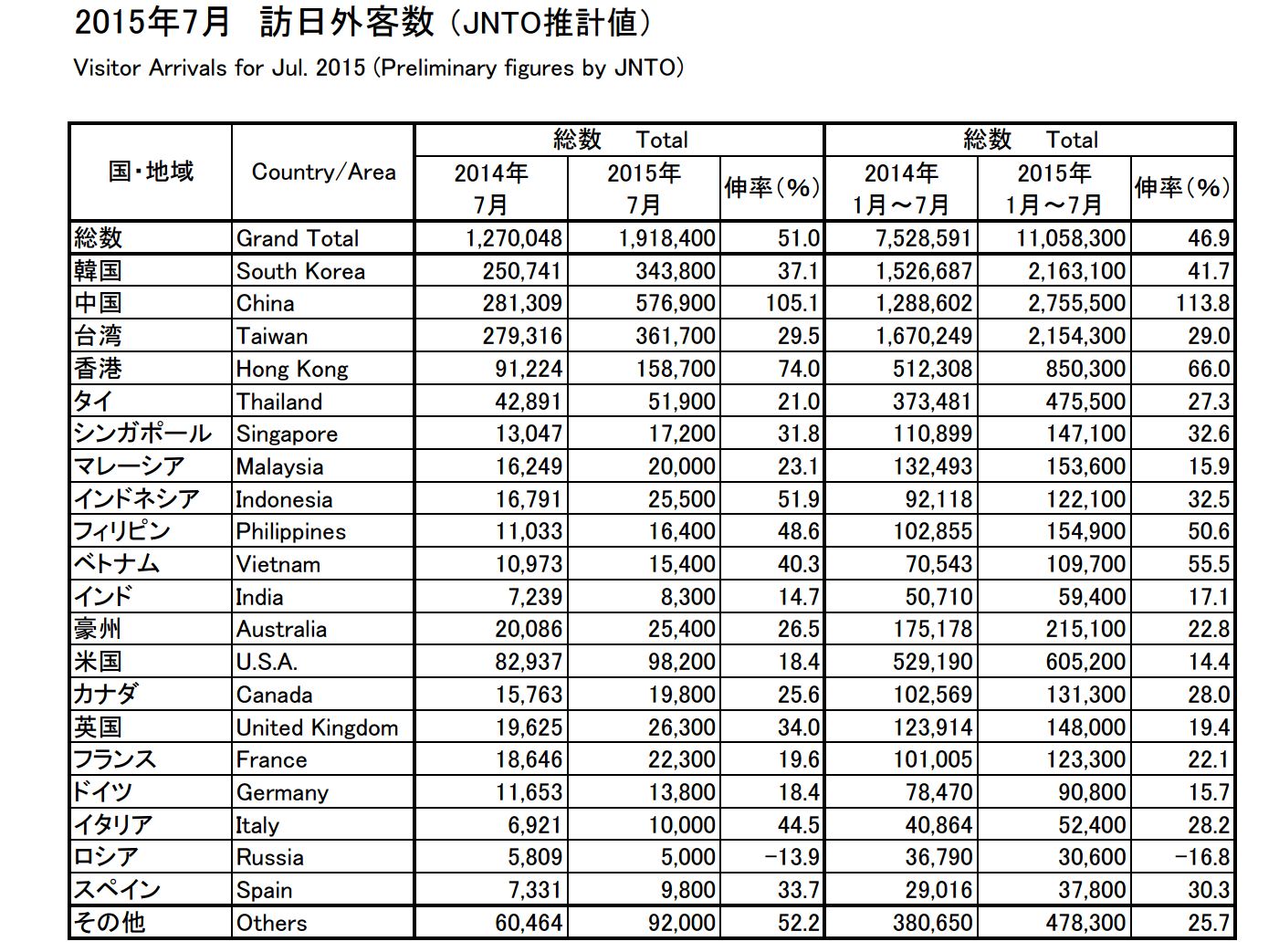 JNTO said that the market growth in July 2015 resulted from summer vacation seasons in major markets, increase in port calls by cruise ships and extension of air network. Even after August, port calls by large-scale cruise ships from East Asia, restart of flights on several Japan-Korea routes and summer vacations in major markets will be opportunities to boost the inbound travel market, according to JNTO.
In Japanese