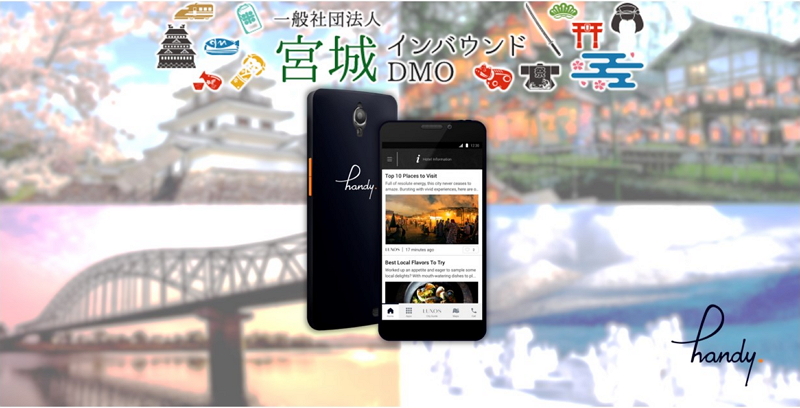 The provider of 'handy' free rental smart phones in hotel rooms, Handy Japan, is collaborating with Miyagi Inbound DMO and Value The Hotel in Miyagi Prefecture to provide local tourist information to international hotel guests.
For this first collaboration, Value The Hotel Sendai Natori will place 'handy' phones containing 'Miyagi Explore' (multi-language tourist information website of Miyagi Inbound DMO) in all rooms on January 15, 2018.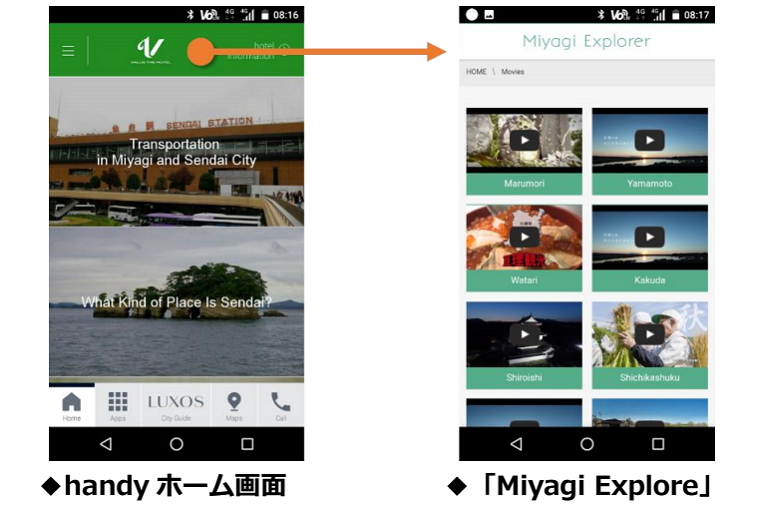 Miyagi Inbound DMO is a local DMO gathering 13 cities in South Miyagi to develop inbound tourism promotion and tourist infrastructures.
In Miyagi prefecture and Fukushima prefecture, Value The Hotel is a hotel chain with six hotels (1,714 rooms in total) established to support local recovery from the Great East Japan Earthquake.