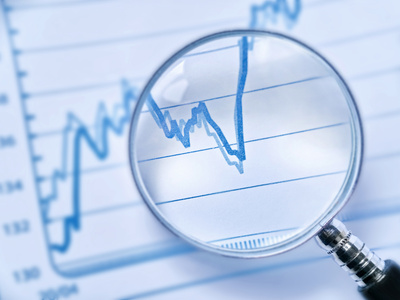 The recent Google's measurement finds that search keywords related to travel or tourism in this Golden Week holiday period (late April to early May) were mostly vague in the early stage. The results were based on search quantity of keywords when users searched words plus a word of Golden Week during the measurement period from January 1 to March 21 this year.
The results are likely to show that users tended to search word of mouth or recommendation to gather general information on travel at an initial stage that they did not decide destinations yet.
The followings are top 10 keywords:
1. Travel
2. Recommendation
3. Event
4. Good little-known place
5. Travel in Japan
6. Camping
7. Staying overnight
8. Shinkansen
9. Music festival
10. Overseas travel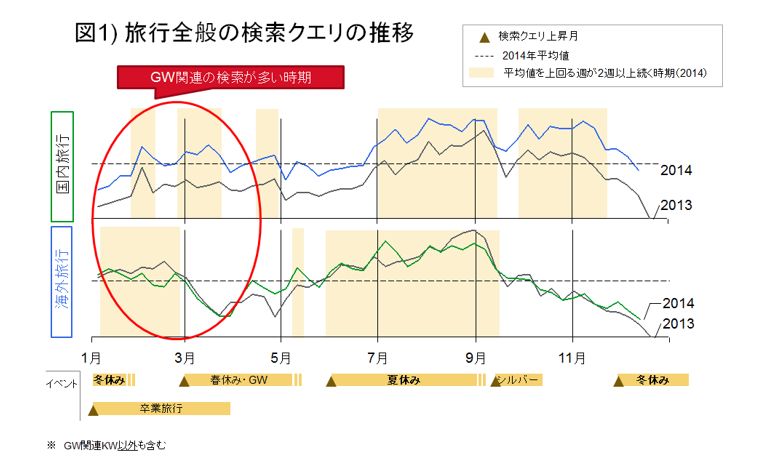 Regarding search timing for the big holiday period, the measurement finds that search peaks were February and March for travel in Japan and late February for overseas travel, as the above table shows. Also, quantity of search queries was smaller in the period from late November to December and was more even in the middle of big holiday seasons, such as Golden Week or summer holiday period.
Focusing on the detailed search trend for Golden Week, the table below shows that searches for overseas travel began from early January, while searches for travel in Japan gradually increased and then reached the peak in April just before Golden Week. The result indicates that keywords for overseas travel should be set in an early stage, while those for travel in Japan should be jelled around late March.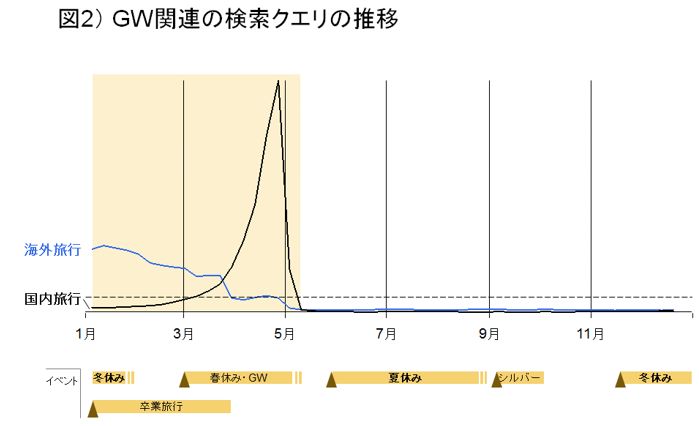 In Japanese