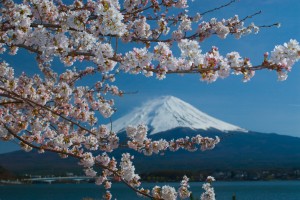 Japan Tourism Agency announced that spending by foreign visitors in Japan increased by 43.1% from 1,416.7 billion yen to record-high 2,027.8 billion yen in the last year of 2014. Travel consumption per person also increased by 10.6% from 136,693 yen to record-high 151,174 yen.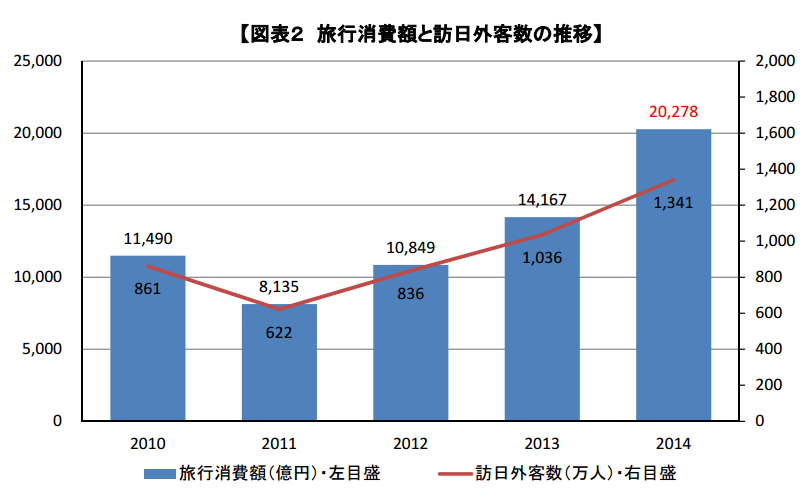 The top-spending category was shopping at 714.6 billion yen (a share of 35.2%), followed by accommodation at 609.9 billion yen (a share of 30.1%) and dinning at 431.1 billion yen (a share of 21.2%) in 2014. Accommodation was top in 2013, for reference.
By market, spending by travelers from China considerably increased by 102.4% year-on-year to 558.2 billion yen, which accounted for one fourth of the total, followed by Taiwan at 354.4 billion yen (+43.2%), Korea at 209 billion yen (+5.7%), U.S. at 147.5 billion yen (+8.3%) and Hong Kong at 137 billion yen (+6.8%). High growth rates of spending were found in Thailand with 66.8%, Malaysia with 42%, India with 35.7% and Australia with 32.3%.
A share of spending by travelers from China was up from 19.5% in 2013 to 27.5% in 2014, however a share by travelers from Korea was down 14% to 10.3%, and U.S. also down 9.6% to 7.3%.
As far as travel consumption per traveler is concerned, the top market was Vietnam at 237,688 yen, followed by China at 231,753 yen, Australia at 227,823 yen and Russia at 201,588 yen.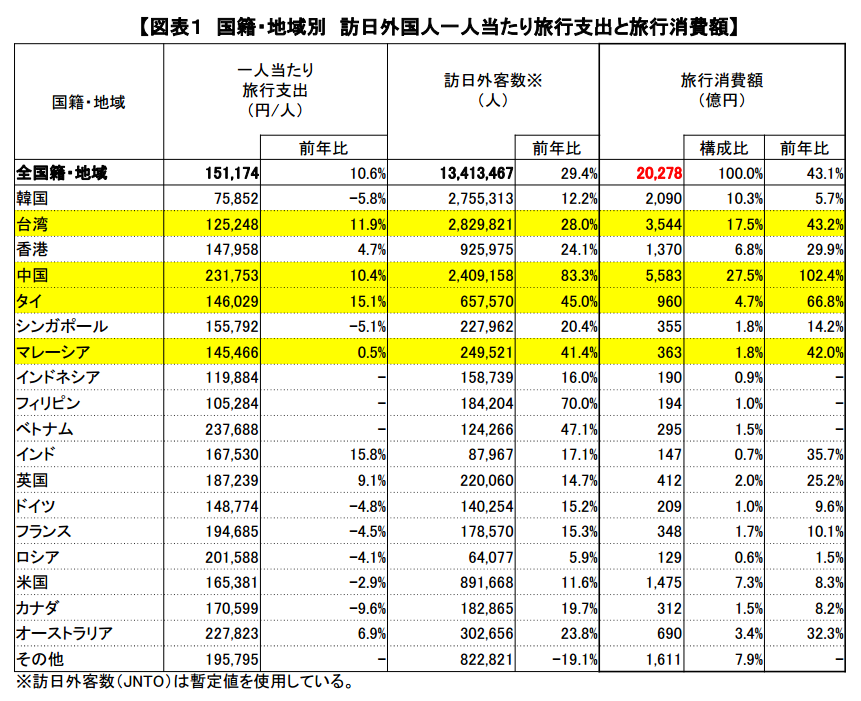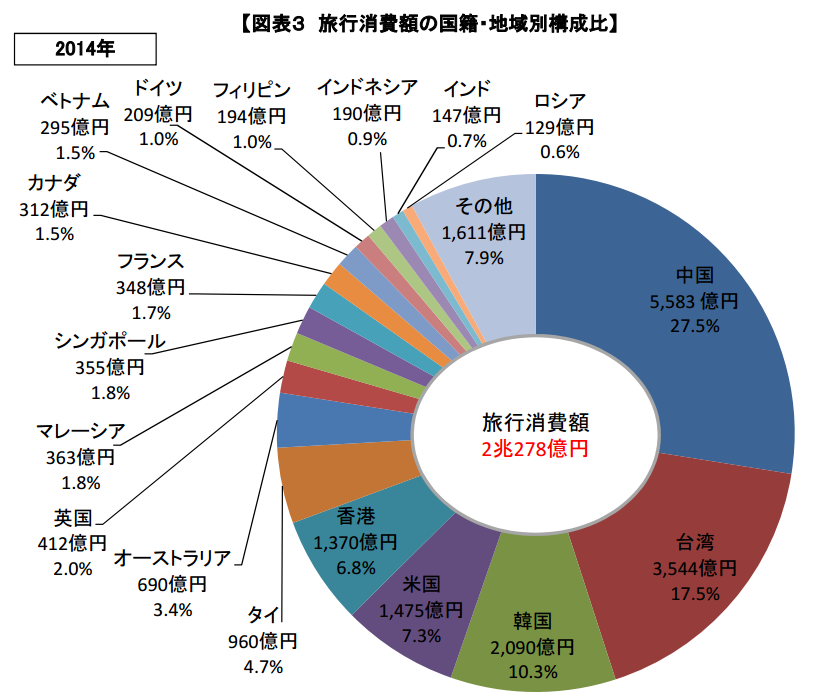 In Japanese