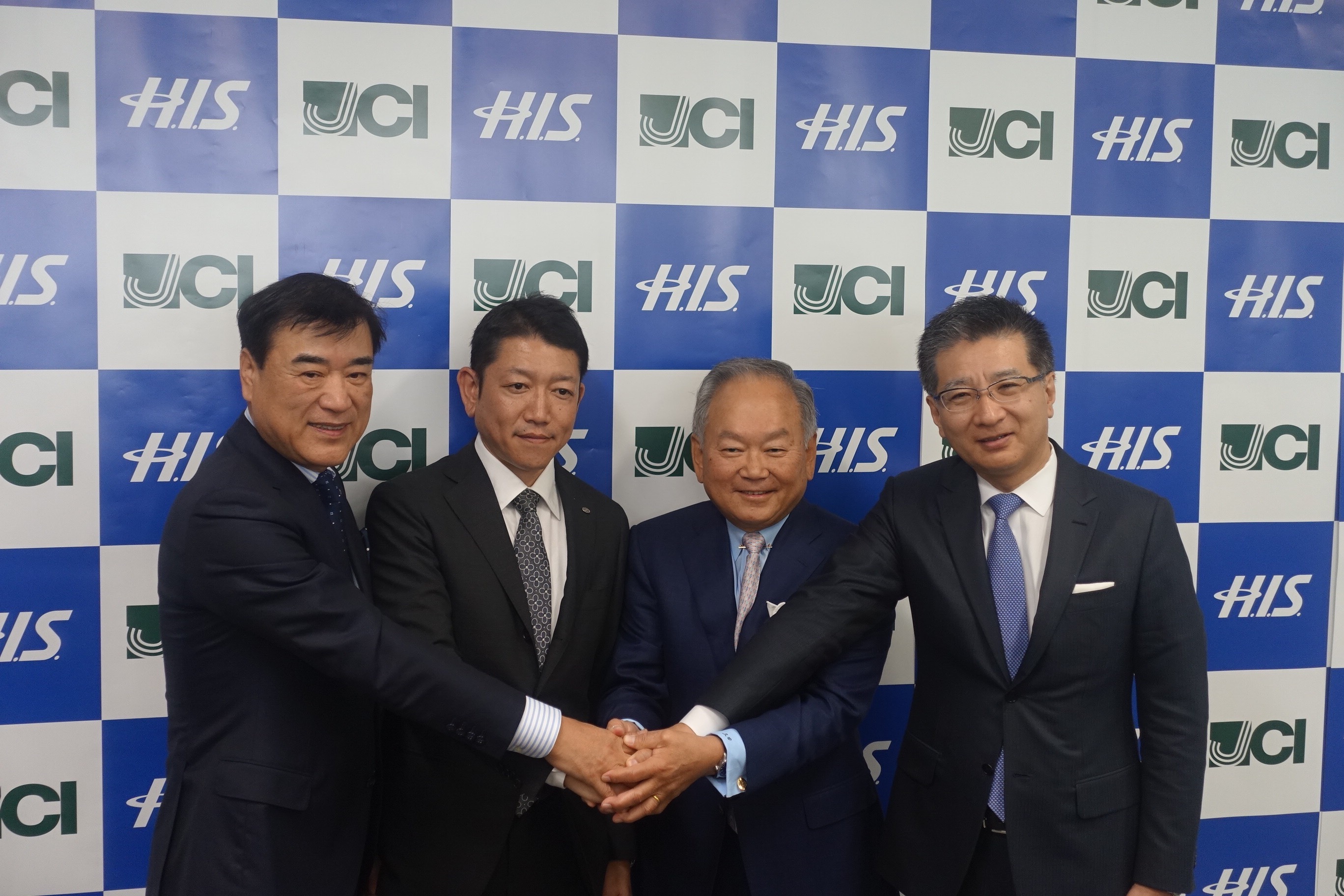 H.I.S. and Japan Communications launched a joint venture 'H.I.S. Mobile' on February 15 2018 to provide a wide variety smart phone communication services, invested 60% by H.I.S. and 40% by Japan Communications. Optimizing the world sales and customer network of H.I.S. and communication technologies of Japan Communications, the joint venture is develop low-cost smart phone communication services.
Hidetomo Inokoshi, who was a group leader of purchase division at H.I.S., took office as H.I.S. Mobile President. He said, 'Poor communication environment and expensive communication price are always challenging for our overseas travel customers. H.I.S. found a business chance with Japan Communications in solving the issues particularly for our major customer of young travelers who are sensitive to price." 
H.I.S. Mobile has started selling 500 MB MVNO SIM usable in Japan at 945 yen a month on its website and also provides 2GB, 6GB, 10GB and 20GB plans. In addition, H.I.S. Mobile will provide MVNO SIM usable in 70 countries in the world for overseas travelers on May 1 this year. The price is expected to be 500 yen a day. 

Naohisa Fukuda, Japan Communications President, explained that it is the ever-changing SIM that you can use a local line at local price in a particular country without using expensive global roaming and changing SIM by country. He also revealed the future plan to launch an app on the SIM maybe containing online payment system. 
Also, H.I.S. Mobile will sell MVNO SIM usable in Japan for international visitors to Japan on its sales network of 275 overseas offices. 
 "We aim to sell 500,000 SIMs in the next three years to become one of the top 10 MVNO providers in Japan," Inokoshi said. "Our service helps our customers improve communication environment and reduce communication cost. It may generate a synergy effect with sales of local activities in traveling and be combined into tour products in the future."
Hideo Sawada, H.I.S. Chairman and President, said, "Communication cost in Japan is still high. H.I.S. Mobile is the first challenge to break down it. We are trying to reduce communication cost as much as possible to benefit consumers in the same manner as our electric power business."