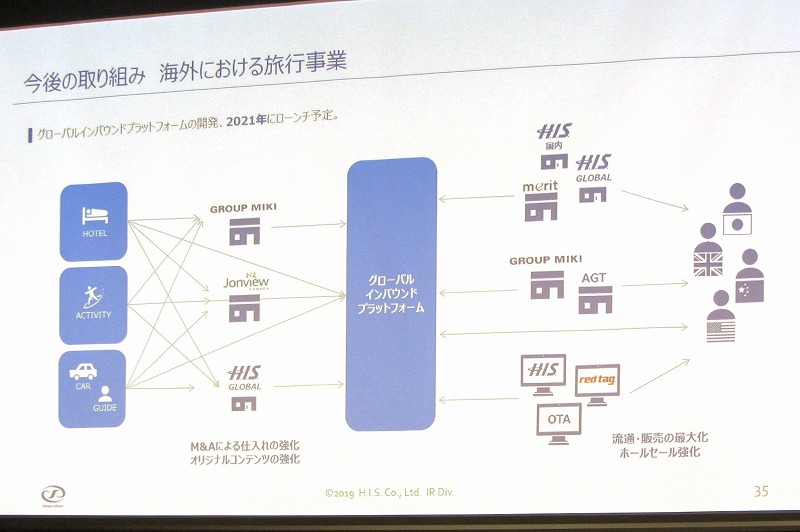 HIS revealed that the Japan's leading travel company is accelerating local-based businesses in the world, when it announced the half-year financial results for FY2019.
HIS has already announced launch of a global online platform for BtoB sales by integrating its purchase functions across the group. In addition, HIS is focusing on developing its original contents through M&A or self-development. 
One of them is 'Waikiki Club Lounge by LeaLea' in Waikiki, Oahu Island, where duty-free shops and popup stores open not only for HIS Japanese customers but also travelers from other countries than Japan. 
HIS also announced a new joint business with a local cruise company in Vietnam to offer day cruise products touring World Heritage Ha Long Bay. 
HIS will list its hotel inventories, local activities, rent-a-car or tour guides on the Global Inbound Platform under development to sell them to world's travel companies as well as HIS Group.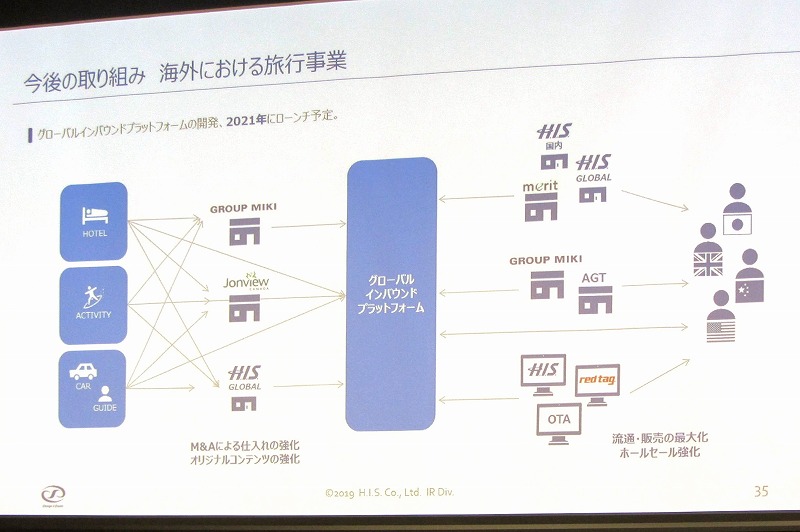 The global business is expanding in Canada, as Red Lavel Vacation, the 5th largest OTA in Canada, has been under an umbrella of HIS Group through M&A since January 2019. HIS develops its total travel business in Canada, together with HIS Canada for the inbound travel business from Japan to Canada, Merit Travel for the outbound travel business from Canada, Jonview for the inbound travel business from the world to Canada and Red Lavel Vacation for whole sale and OTA. 
HIS has a business vision to raise sales of the global business to the level of the domestic travel business focusing on Japan. To keep double-digit growth for the domestic travel business, HIS will upgrade the website for FIT in preparation for dynamic pricing of airfares and also to contain in-destination activities and dynamic package products. 
HIS expects to increase sales of the travel business by 11.2% year on year to 728 billion JPY for the full year of FY2019 ending October 30 2019 and aims at sales of 850 billion JPY in FY2020.