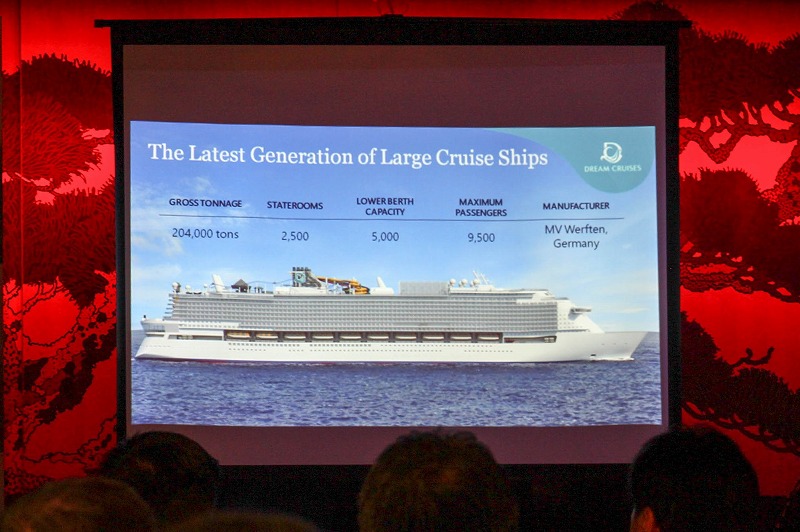 Genting Cruise Lines is developing its business globally by enriching its cruise ships, celebrating the 25th anniversary of its founding this year.
Operating eight cruise ships in three cruise lines of casual 'Star Cruises,' luxury 'Cristal Cruises' and premium 'Dream Cruises,' Genting Cruise Lines has recently raised its popularity not only among Japanese travelers as an easy-to-use cruise operator but also among international visitors to Japan. 
For the Dream Cruises brand, 'Dream Explorer (a capacity of 2,000 passengers),' which was renovated from Star Cruises 'SuperStar Virgo' at 5 billion JPY, will begin Sydney-based voyages in the autumn of 2019. With the virgin voyage, Genting Cruise Lines will expand its business from Asia to the Mediterranean Sea, the Caribbean Sea or round-the-world cruises. 
Genting Cruise Lines plans to begin serving a new 200,000 tons-class cruise ship in 2021. It will accommodate up to 9,500 passengers, the world's most capacity, by offering more cabins available for four passengers and also offer new voyage experiences with a theme-park, a cinema complex or escalators onboard and state-of-the arts digital technologies, such as voice or facial recognition. 
In 2020, explorer ship 'Cristal Endeavor (a capacity of 200 passengers) will be launched for the Japan-based virgin voyage. According to the current plan, the new ship will be used for two 17 nights tours around Japan and one 16 nights tour for Taiwan.  
In addition, Genting Cruise Lines is scheduled to build a 67,000 tons-class ship in 2022 for Cristal Cruises and another new ship for Star Cruises for Asia-based cruise