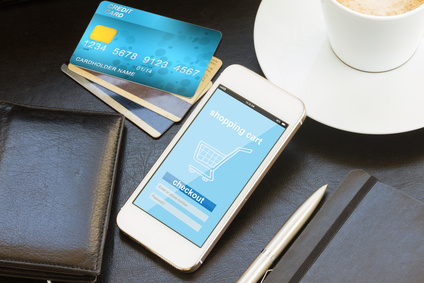 The analysis results of Nielsen Digital Consumer Database 2015, released by the consumer trend analysis service provider Nielsen, indicates how Japanese consumers use PC and smart phone separately.
For PC, the top two purposes of use were to get necessary information and updated information, followed by shopping, to get information on shopping and to enjoy entertainments. For smart phone, major purposes of use were communication, navigation, killing time and shooting photo or movie.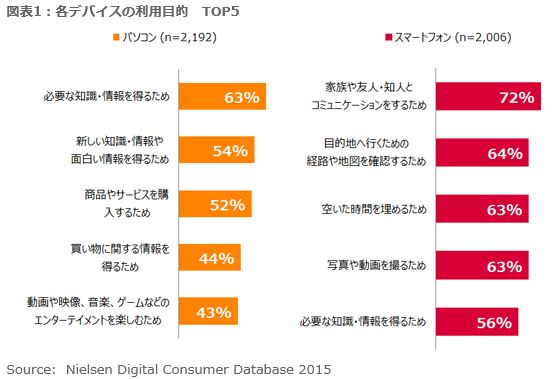 As far as shopping is concerned, the ratio of viewing and purchasing accounted for around 60% on PC, while it was just 35% on smart phone. By age, PC was used by elder consumers more frequently, while smart phone was used by younger consumers more frequently.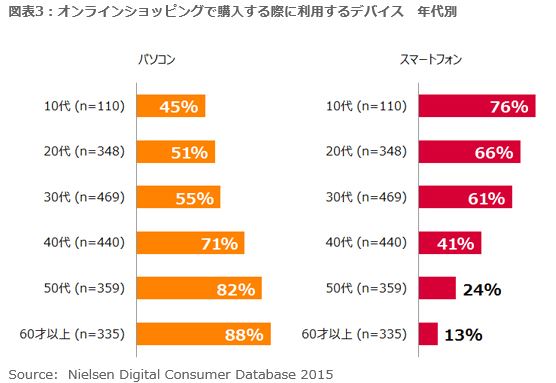 The lowest use rate of PC was 45% in the 10's segment, while the lowest use rate of smart phone was 13% in the 60 years old or older segment or 24% in the 50's segment.
The survey was conducted in the period from September 29 to October 1 2015 to 2,758 15 years old or older males and females who use internet once a month or more on PC, conventional mobile phone, smart phone or tablet.
In Japanese