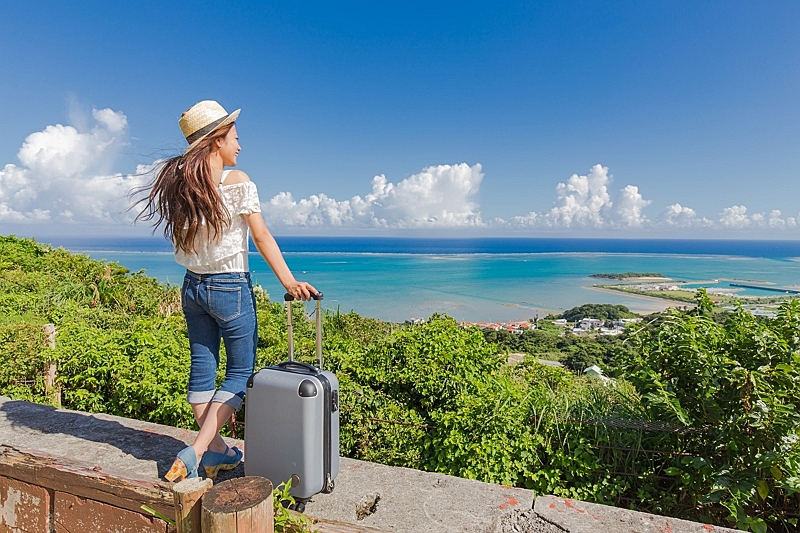 Japan National Tourism Organization (JNTO) announced that the number of international visitors in Japan in August 2023 was 2,156,900, recovering to a 14.4% reduction compared to the same month 2019 (2,520,134). The total in the first eight months of 2023 reached 15.2 million visitors.
The largest source market was still South Korea with 569,100 visitors(up 84.3% over 2019), followed by Taiwan with 366,300 visitors (down 5.7%), China with 364,100 (down 63.6%), Hong Kong with 206,300 visitors (up 8.4%) and U.S. with 138,400 visitors (up 17.5%).
China lifted the group travel restriction to Japan on August 10 2023, but the effect was limited in August.
Visitors from 13 source markets exceeded those in August 2019. The large growths were found in Philippines with a 22.7% increase and Canada with a 33.9 increase.
According to OAG, international flights arriving in six major airports in Japan (Narita, Haneda, Kansai, Nagoya, Fukuoka and Sapporo) recovered to a 26 % decrease compared to August 2019, and available seats to a 25% reduction. Haneda handled more flights (4211) and available seats (1,020,272) than August 2019, but Nagoya still reduced both flights and seats by 62%.
The following graph shows international visitor arrivals by month and by source market.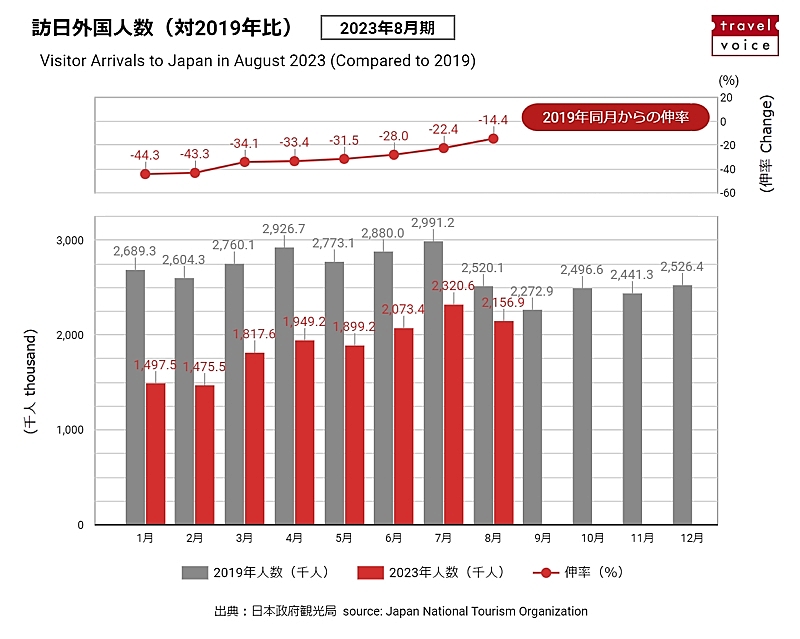 ※本グラフはコピー&ペーストで自由に転載可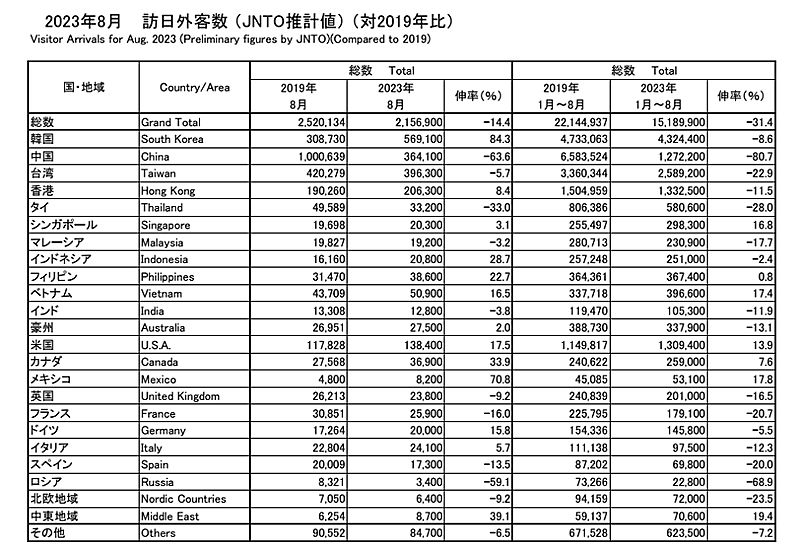 JNTO資料(対2019年比)より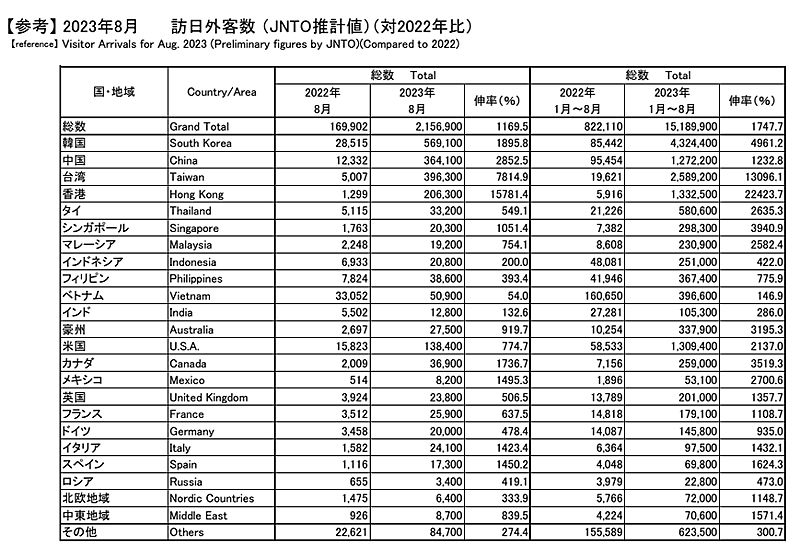 JNTO資料(対2022年比)より