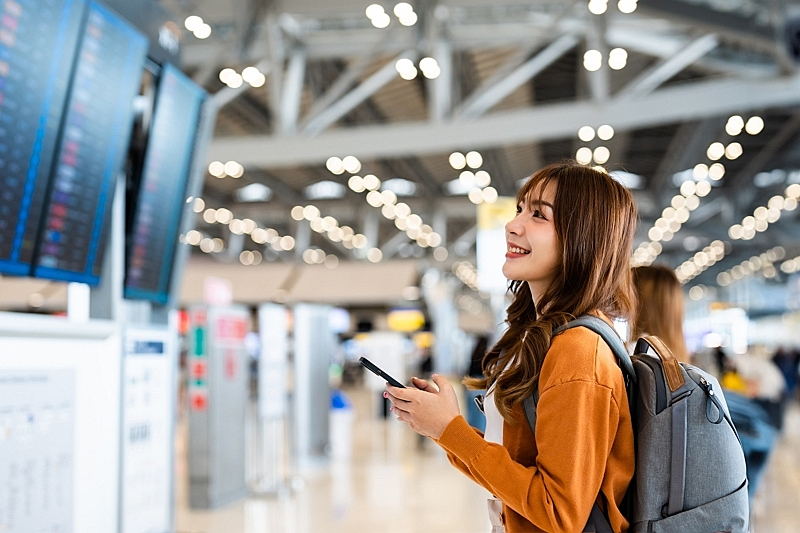 Japan National Tourism Organization (JNTO) reported that the number of Japanese overseas travelers were 1,201,200 in August 2023, the first over 1 million a month since the pandemic happened. The result still remained a 43.1% decrease compared to August 2019 (2,109,468).
According to OAG, international flights departing from six major airports in Japan (Narita, Haneda, Kansai, Nagoya, Fukuoka and Sapporo) were down 25.8% to 17,031 compared to August 2019, and available seats down 24.9% to 4 million. Among six major airports, only Haneda had more flights (4,204) and available seats (1,018,529) than those in August 2019.
The following graph shows Japanese overseas travelers by month.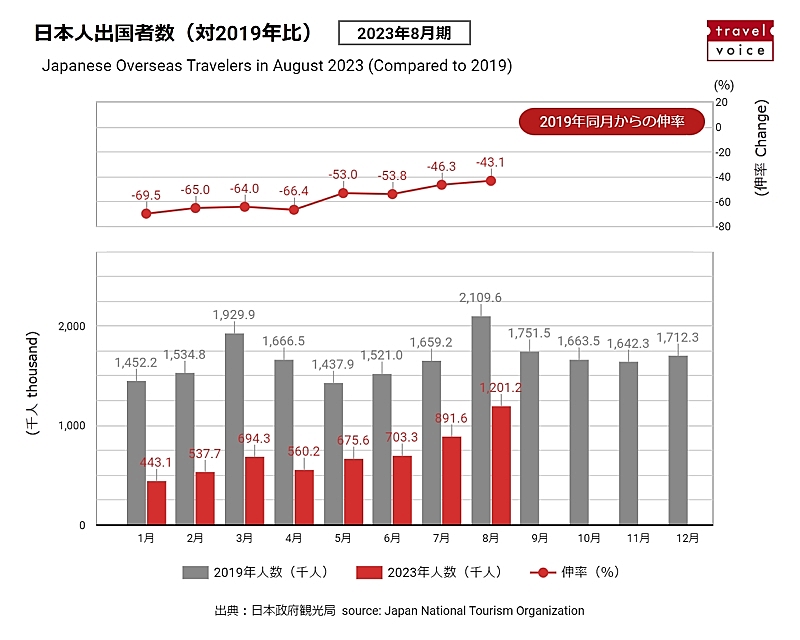 ※本グラフはコピー&ペーストで自由に転載可