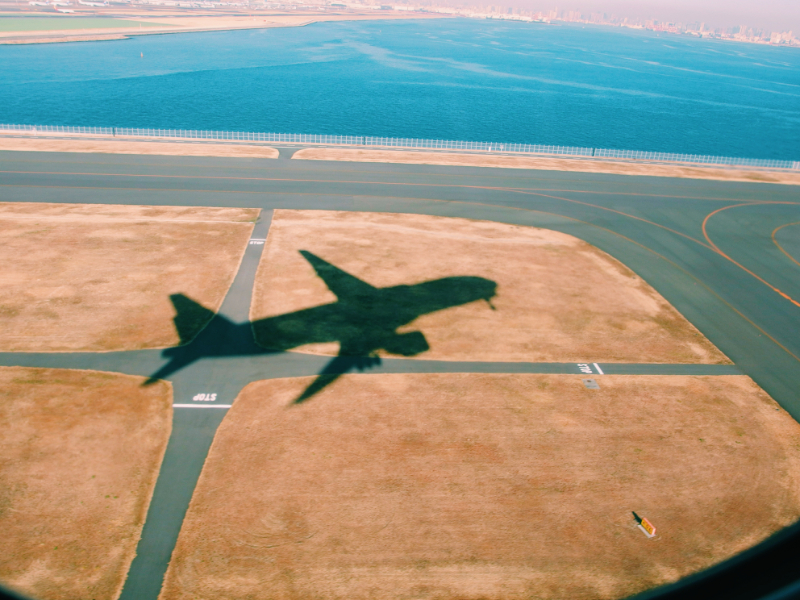 Japan National Tourism Organization (JNTO) reported that the number of international visitors to Japan was down 5.3% year on year to 2,159,600 in September 2018. The monthly reduction, which happened for the first time since January 2013, mainly resulted from negative influences by the 21st Typhoon hitting Kansai area and the big earthquake in the eastern part of Hokkaido. The total for the first nine months of 2018 was accordingly up 10.7% to 23,468,500.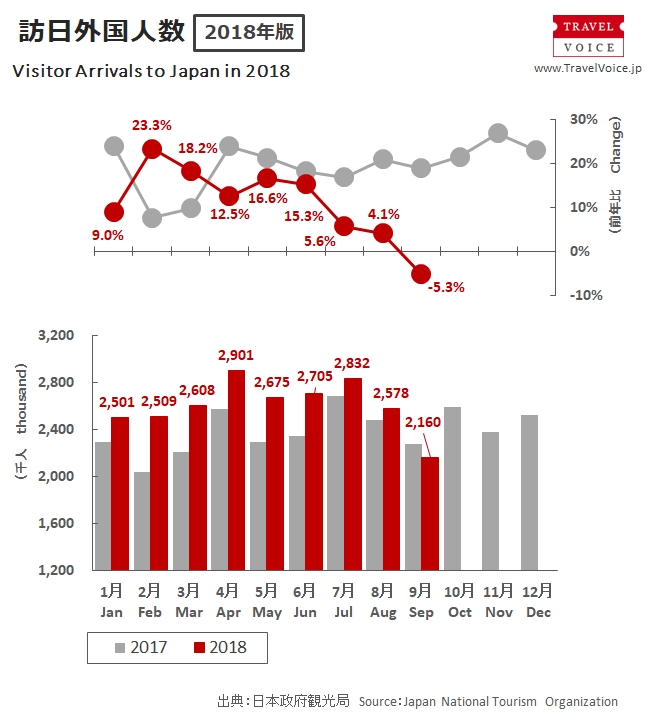 By market, visitors from all of the top four markets reduced. Visitors from China were down 3.8% to 652,700 despite the top market, followed by South Korea with 479,700 (-13.9%), Taiwan with 329,100 (-5.4%), and Hong Kong with 126,200 visitors (-23.8%). The share of visitors from the above four markets accounted for about 73.5% of the total, lower than 80% in August 2018.
Visitors from Italy and Spain were record-high on a single month basis, and visitors from China, Taiwan, Hong Kong, Thailand, Singapore, Indonesia, Philippines, Vietnam, India, Australia, U.S.A., Canada, U.K., France, Germany and Russia were record-high for September.
JNTO explained that visitors from Europe, U.S.A. and Australia continued growing despite cancellations of several flights for Kansai or Sapporo due to the disasters. JNTO is continuously developing the recovery campaigns for Kansai and Hokkaido.