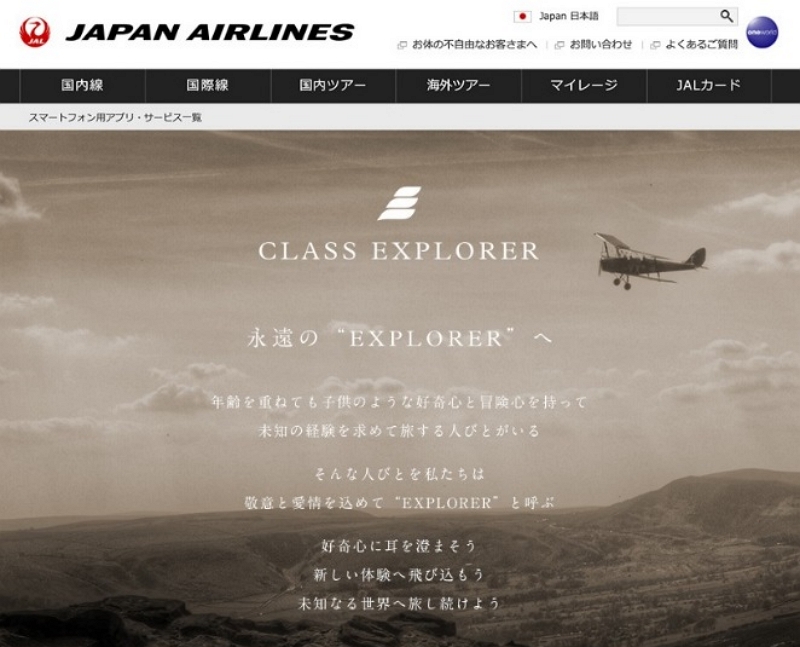 JAL Digital Experience, a joint venture established by JAL and Nomura Research Institute (NRI), launched a new membership organization 'CLASS EXPLORER' through partnership with different industries' partners. JAL Digital Experience aims to create experience-typed services based on travel with partners and to realize digital transformation to offer services to meet individual needs by using NRI's strengths of data annalistic and AI technology.
'CLASS EXPLORER' has a concept to propose unprecedented and life-rich experiences to 'explorers' seeking unknown experiences with intellectual curiosities. AI selects the explorers among JAL customers and sends invitations to them. 
New twenty-three partners join 'CLASS EXPLORER,' including SKYTREK and Aero Asahi from the aviation industry, iky.com, Okura Nikko Hotel Management and Teikoku Hotel from the hospitality industry and other various industries. 
For instance, Seven Signatures International, a real estate agency for wealthy people, will provide experiences staying in 'Trump International Hotel Waikiki' and its original concierge services to 'CLASS EXPLORER' member customers through the partnership.