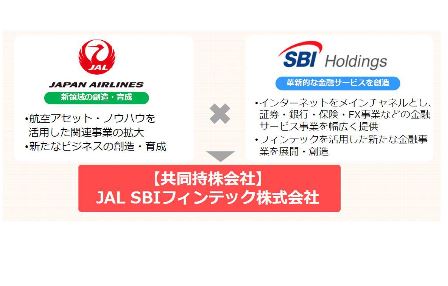 JAL and SBI Holdings launched JAL SBI Fintech, a holding company for the Fintech business with a capital of 45 million JPY. JAL, JAL SBI Fintech and SBI Sumishin Net Bank formed JAL Payment Port, a joint venture for the new business operation, which will enter the global brand pre-paid card business in FY2018.
Stating in its FY2017-2020 Midterm Business Plan that it aims to enter non-airline business fields with all its might, JAL starts offering a financial service. Its pre-paid card service covers currency exchange via smart phone, shopping using JAL Mileage, and cash withdrawal at local ATMs.
In the future, JAL is expected to create various Fintech services related to payment systems and asset building. A notable approach is a collaboration with Money Design, which develops an AI-based "Robo-adviser" for asset management.