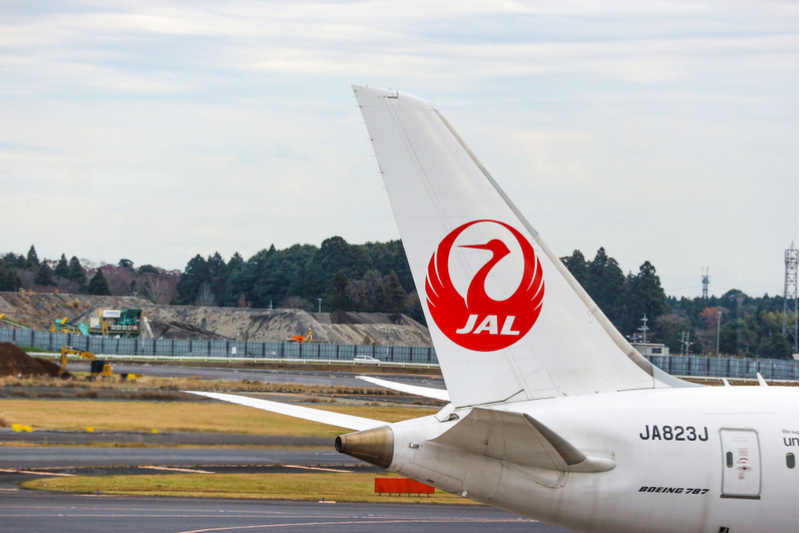 JAL Group posted operating revenue of 194.7 billion JPY (-74% year on year), loss of 223.9 billion JPY in EBIT (profit of 82.9 billion JPY a year ago) and net loss of 161.2 billion JPY (net profit of 54.1 billion JPY a year ago) on a consolidated basis for the second quarter of FY2020 (April 1 to September 30 2020).
Following the half-year result, JAL Group has forecasted operating revenue of 530 billion JPY to 600 billion JPY, loss of 380 billion JPY to 330 billion JPY in EBIT and net loss of 270 billion JPY to 240 billion JPY for the full year of FY2020 ended March 31 2021.
Through the first half of FY2020, JAL reduced passenger revenue by 96.6% to 9.1 billion JPY for international services with a 97.7% decrease in passenger and by 75.6% to 69.6 billion JPY for domestic services with a 76.1% decrease in passenger.
To survive the crisis, JAL Group has enforced determined cost reduction efforts, as it cut 217.8 billion JPY for revenue and Capacity-linked expense, which equates to approximately 40% of the reduced operating revenue during the Q2 (554.1 billion yen) and 34.1 billion JPY for fixed costs. It ultimately aims to cut 100 billion JPY in total by the end of this fiscal year.
In preparation for changes of business environments and uncertainty of demand recovery, JAL Group is drastically rebuilding its business structures, including the scale of our international passenger business in respond to demand trend and the business portfolio of FSC and LCC.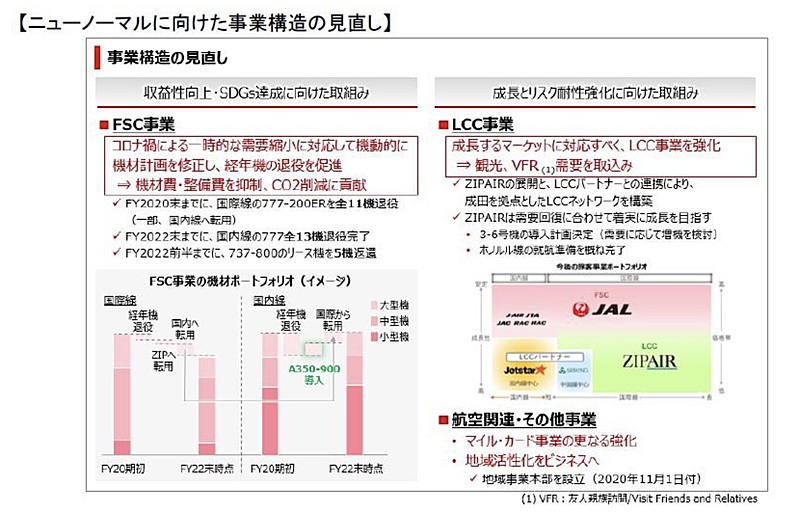 報道資料より