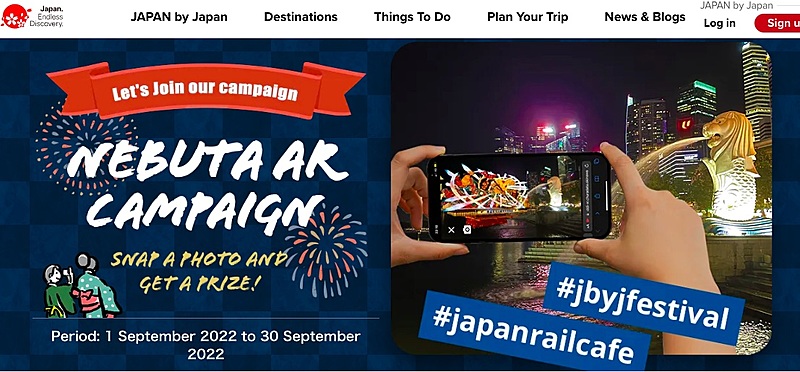 Japan National Tourism Organization (JNTO), together with JR East and KDDI Asia Pacific, has launched a digital promotion using the AR technology in Singapore, in which a user can enjoy virtual experience of the famous summer festival 'Nebuta' in Aomori Prefecture on a smartphone.
In accordance with the new service, JNTO offers the prize-winning campaign on Instagram.
JNTO Singapore office and JR East will continue promotional activities focusing on 'Festival in Japan' to let potential travelers in Singapore know unknown Japan on digital tools.