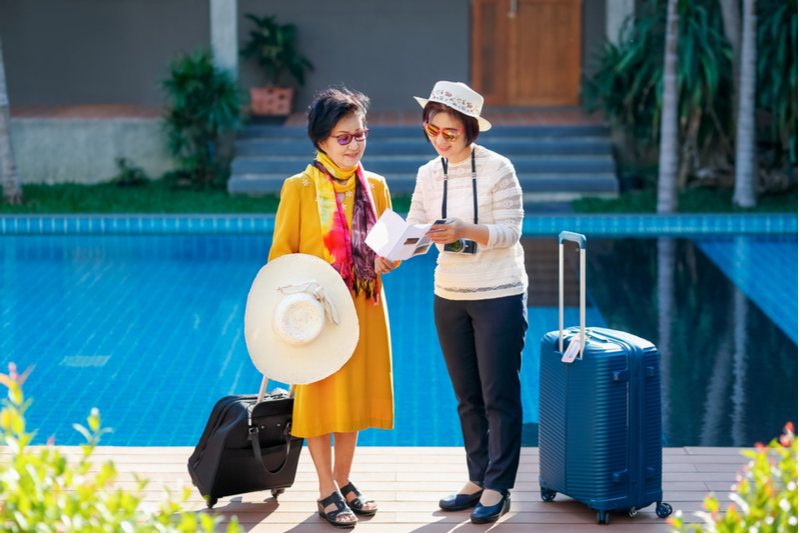 The Daiwa Next Bank's survey on senior life finds that the average travel spending by  Japanese 60s to 70s people amounted to 199,000 JPY in 2019, unchanged from 2018. 50s spent 147,000 JPY on average, about 17,000 JPY more than a year earlier. 
Among senior people with grandchildren, spending for grandchildren amounted to 151,000 JPY a year in 2019, 38,000 JPY more than a year earlier. The highest ratio of 30.7% was found in 50,000 JPY or less, followed by 24.4% in 100,000 JPY to 200,000 JPY and 20.7% in 50,000 JPY to 100,000 JPY.
The average spending on EC sites was 125,000 JPY for 50s (+34,000 JPY) and 118,000 JPY for 60s and 70s (+26,000 JPY).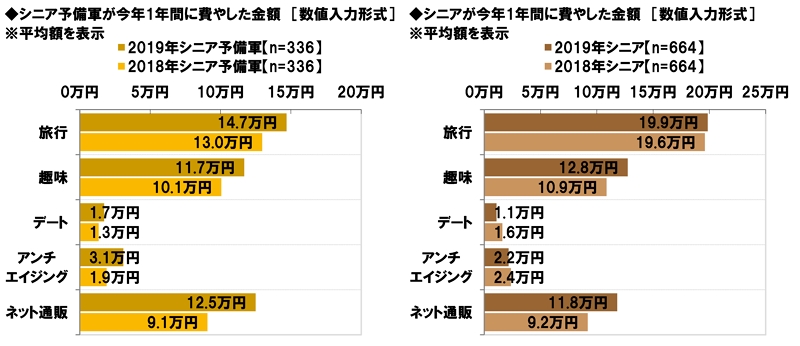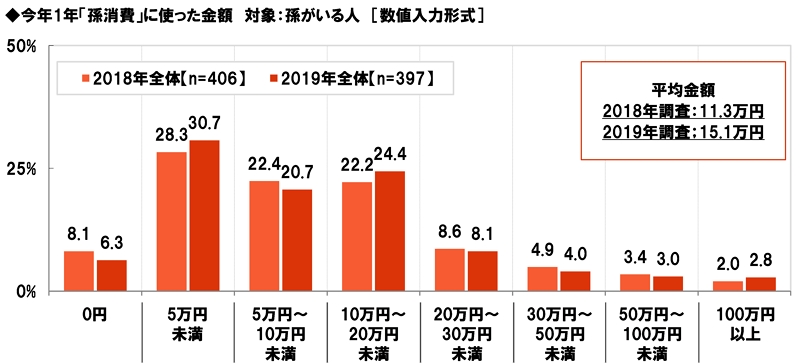 Regarding the government's leading point-return campaign for cashless payment beginning in the last autumn, the utilization rates were 76.2% among 50s and 68.5% among 60s and 70s. Credit cards were most used with the ratio of 63.9% among 60s and 70s and 66.7% among 50s. The ratios of using electric money were almost the same with 32.4% among 60s and 70s and 38.4% among 50s, but the difference was seen in QR code payment with 13.7% among 60s and 70s and 26.2% among 50s.