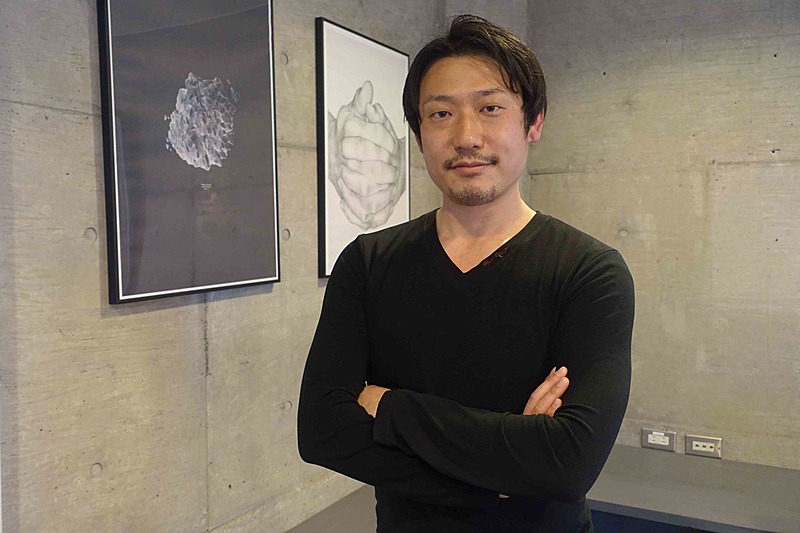 KabuK Style, managing fintech-based travel subscription services 'HafH,' grew up to a market capitalization value of 10 billion JPY for four years since the startup launched in April 2019. With a corporate vision of 'Redesign travel around the world to be more accessible with the power of technology,' Kenji Sunada, founder and CEO, said, "We are committed to change the world with a new business model."
What is 'HafH' service?
HafH stands for 'Home away from Home.' A key of the business model is 'HafH Coin,' an unique fintech model to stabilize prices based on originally-developed algorithm forecasting right time demand of accommodations or flights.
HafH offers a variety of subscription options for users to acquire coins every month to book accommodations or flights at the fixed prices. As of March 2023, they have an accommodation inventory of more than 1,500 globally. In February 2023, they added about 60 hotels in Hawaii and New Zealand.
Why travel business?
Sunada, who came from a finance business, had his eyes on the travel business because travel is a large market and still has a room to grow with internet, he explained. The travel market scale of Japan, combing accommodation, transportation, entertainment or eating and drinking, reach about 30 trillion JPY, which has a huge impact as social infrastructure.
"Evolution of online technologies let people rethink where they can live. That is an assumption for our business," Sunada said. "Travel is a service requiring conversion of values." He already thought of the idea even before the pandemic.
Even though KabuK Style acquired the first-class travel license in February 2023, Sunada clearly said, "We do not intend to become a travel company." It is true that the conventional travel law of Japan is not compatible with startup services based on new technologies.
The travel fintech-based HafH service is not exceptional either, like no linkage between HafH Coin and purchase prices, for example. Sunada said, "Travel business needs to be redefined." Nevertheless, KabuK Style decided to acquire the license because travel is a service with huge effects on consumers.
Three business pillars
For the ambition to change the world, KabuK Style has three business pillars.
First, they are addressing globalization, beyond Japan. In March this year, KabuK Style Korea was established, and a global strategy team was formed to exploit hotels and increase users in Southeast Asia, China and India, They aims to expand the business to services between third countries, not only travel from Japan or to Japan.
The second pillar is to develop subscription-based MaaS. As one of the services, KabuK Style will begin 'Flight Subscription Service' with JAL for HafH members through a direct system connection on May 11 2023. The pair tested the service twice before. Sunada said, "The new service will be available on 148 domestic routes in the beginning, and we are eying international services in the future."
In addition, KabuK Style has tied up with JR West, a railway company, since the last year to offer discount benefits to HafH members.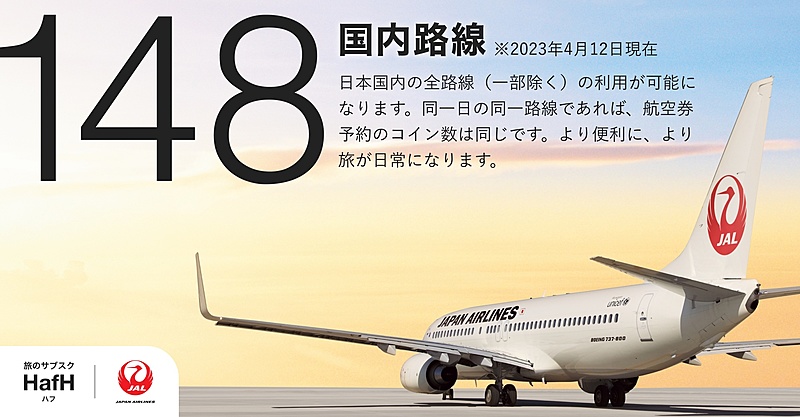 JALとのサブスク連携も本格的に。
The third effort is to support hotels or ryokans in digital transformation. KabuK Style bought out Korean-based revenue management startup 'HEROWORKS' in order to grasp price comparison with other booking platforms more quickly with a large volume data.
On top of the three pillars, they will restart developing their own properties, which have suspended for a while under the pandemic.
Travel business players will change in the next decade
"What we want to do is to encourage people who do not travel now or think travel as a bothersome activity to travel," Sunada emphasized. "If such people go to travel, the market will be much bigger."
"I believe that important things are emotional performance and time performance as well as cost performance," Sunada added. Emotional performance means that an increase in travel frequencies makes people happier, and time performance is required easy and quick usability.
Amid changes of lifestyles, which has accelerated since the pandemic happened, Sunada clarified that travel business players will change in the next decade.