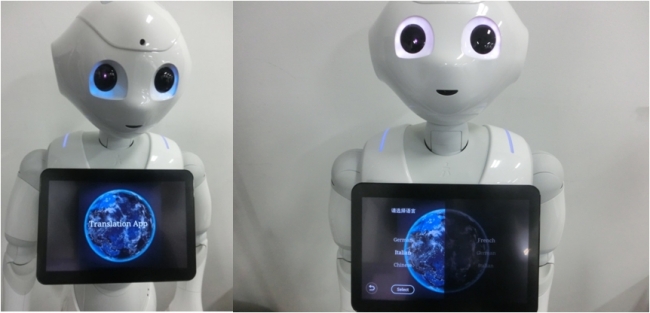 Headwaters, a Japan's robot developer, has developed 'Robot Translator' app as the technology to support what people cannot do, not to replace what people can do. The app, containing AI solution, can understand, translate and speak 45 different languages even including minor local languages like Afrikaans or Catalonia.
The app is available on cloud to be installed into a variety of terminals, such as smart phone, tablet or even digital signage, and robot solutions, such as emotion-recognition robot 'Pepper,' mobile robot phone 'Robohon' or desktop robot 'Sota.'
The terminals and robot installing the app are expected to play a role of translator between shop staff and international guests and also to serve international guests after understanding what they mean. The facial-recognition function automatically identifies a speaker's mother tongue once his or her face is recognized.