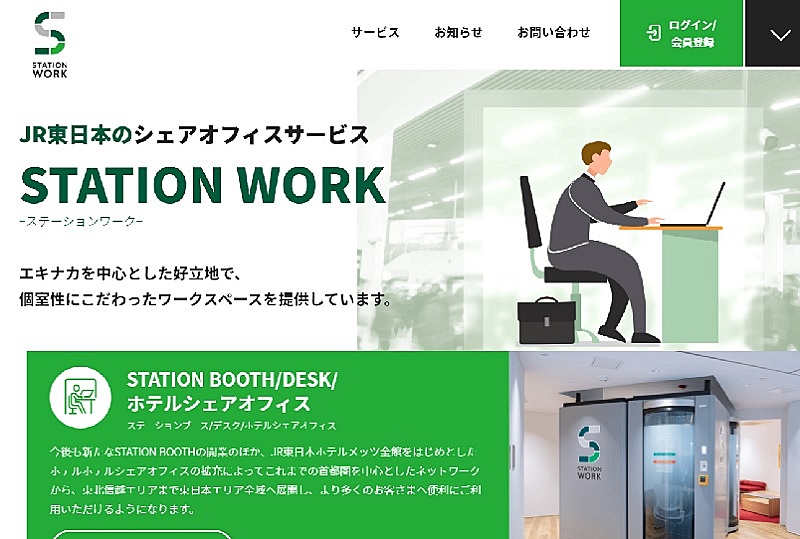 JR East, a railway company covering eastern Japan, added personal working space 'STATION BOOTH' in a government building for Ministry of Finance in Saitama New Urban Center. This is the first service for a government facility.
JR East has extended its sharing office service 'STATION WORK' network to 147 nationwide, newly adding the booths in four Washington Hotels and four Hotel Gracery hotels
Trying to combining STATION BOOTHs in stations with lifestyle contents, such as convenience stores, cafe or gyms, JR East aims to extend the network to 1,000 sites nationwide by FY2023.