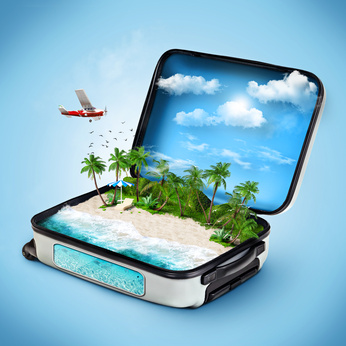 JTB has forecasted that Japanese travelers may increase by 2.9% year-on-year to record-high 23.86 million in total during this coming Golden Week holiday period (April 25 to May 5). Travelers in Japan are expected to increase by 3% to record-high 23.36 million, while Japanese overseas travelers may reduce by 0.4% to 500,000.
The forecast also finds that travelers will concentrate on the latter half of the period (May 2 to 6), and accommodation bookings have increased on May 2 and 6 for travelers in Japan, on May 2 for travelers to short-haul overseas destinations, such as Asia, Guam or Saipan and on April 29 and May 1 for travelers to long-haul overseas destinations.
The JTB survey shows particular tendencies in travel in Japan like 'choice of driving due to cheaper gas money (21.5%) or 'traveling either in the first half or the latter half during the period because a holiday sequence is divided (13.5%). Also, family travels may characteristically increase by 7% compared to a year earlier. Popular destinations are Hokuriku area with new Hokuriku Shinkansen opened, Kansai area that has Universal Studio Japan, Hokkaido that was a shooting location for the NHK drama or Kyushu to enjoy sightseeing trains.
The long-haul overseas travel market is not active for several reasons like not-so-good holiday sequence during the period, rise of local land costs under the weak yen situation or unstable global circumstance. Japanese travelers to Europe, for instance, are expected to reduce by 9.8% year-on-year.
On the contrary, Japanese travelers to Taiwan, Thailand or Vietnam are expected to grow. Hawaii and the mainland U.S. are still selected.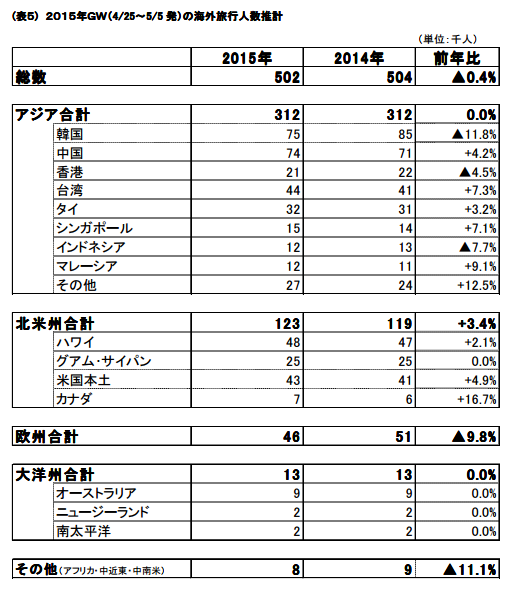 In Japanese