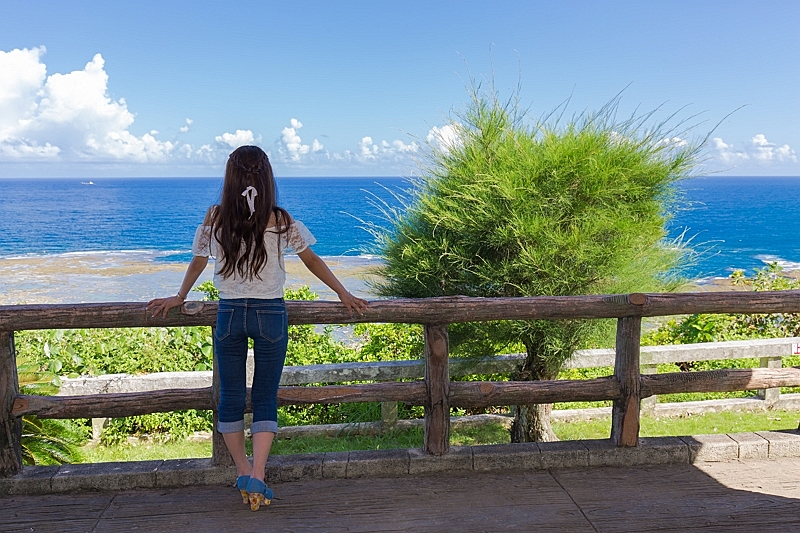 JTB carried out an awareness survey between March 1 and 4 2021 amid declaration of a state of emergency declaration in the Tokyo Metropolitan Area to research information delivery and acquisition on Internet or SNS.
The survey results overall showed high ratios in 'Face-to-face communication is important (28.4%),' 'I am willing to travel in Japan more than before (26.7%)' and 'I have more opportunities for online shopping (22.9%).'
Regarding 'I am willing to travel in Japan more than before,' more answers were found among females than among males, and the ratio of 20s and 30s females was particularly higher than any other age and sex segments.
The most answers of 'I am willing to travel overseas more than before' were also found among 20s females, while answers of 'I am not interested in traveling,' regardless of domestic or overseas travel, were found more among seniors.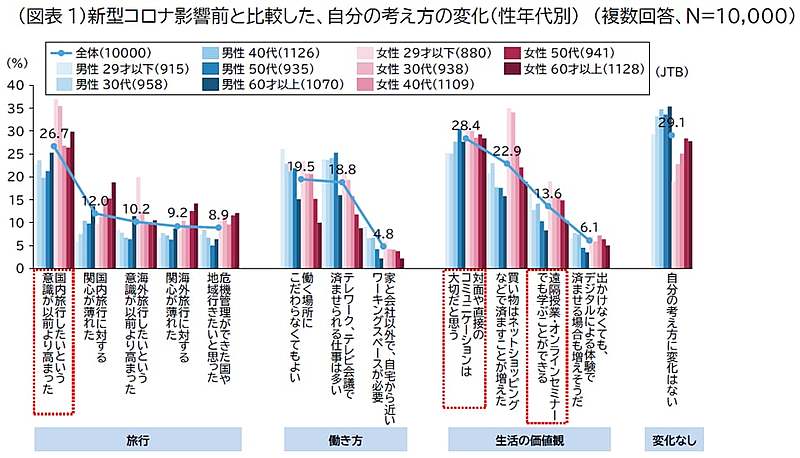 報道資料より
The ratio of actual travelers lowered from 58.6% of the total in 2019 to 42.9% in 2020. It was 27.5% in the first quarter of 2020, but was down to 10.7% in January and February 2021, when the second state of emergency was declared in 11 prefectures.
The ratio of people who traveled in 2019, but did not travel in 2020 reached 20%.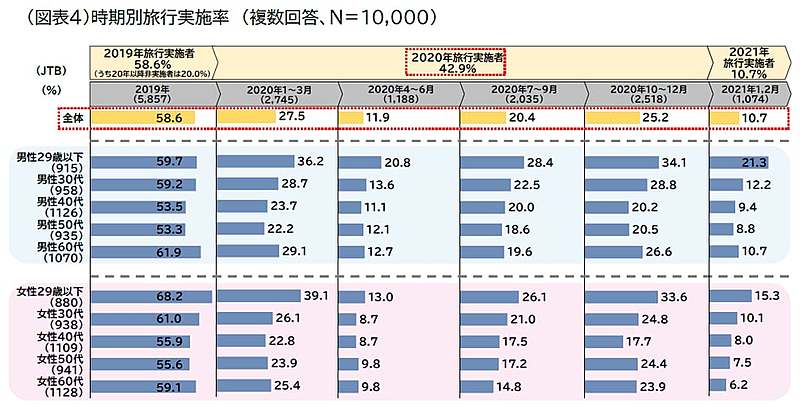 報道資料より
The most-used communication device was smart phone (86.8%), followed by laptop PC (55.6%). The usage rate of smart phone was lower among older ages, but the difference was not bigger than that of other devices.
The most-used SNS was LINE (73.8%), followed by YouTube (42.3%), Twitter (40.3%) and Instagram (36.9%). YouTube was particularly used by males and young generations, Instagram was popular among young females.