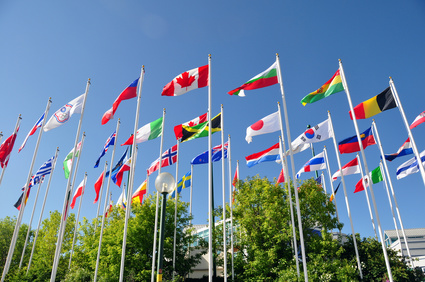 JTB announced on March 29 2017 that the Japan's largest travel company enters the sports hospitality market by taking a 49% stake in STH Japan, which was launched by U.K.-based Sports Travel & Hospitality Group (STH Group). Sports hospitality is a luxury product combined tickets with luxury dining or entertainments, which is popular in Europe or U.S.A.
STH Group earned 105 million pounds in development, sales and management of the official hospitality program for London Olympics in 2012 and sold 270,000 tickets or 170 million pounds in total worldwide for Rugby World Cup in London in 2015.
The partnership is expected to allow JTB to acquire business know-how of STH Group through STH Japan to exploit a new sports hospitality market in Japan. The JTB's first target is that it deals with 50,000 customers for Rugby World Cup in Japan in 2019, as JTB was appointed as an only official travel agent in Japan to plan and sell domestic tours with tickets of the big sports event.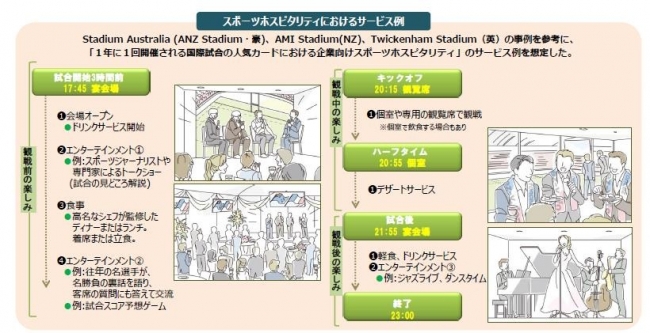 Also, JTB became an only travel agent for the STH Group's Hotel Bank Business, which allows JTB to provide official travel agents for the Rigby World Cup in foreign countries with lodgings in Japan during the event. In addition, JTB will provide them with a one-stop service for tours, dining or local experiences, expecting that audiences travel in Japan during their staying in Japan for 20 days on average.
JTB will package hospitality services at stadiums with tourism contents as a hospitality program. For the Rugby World Cup in Japan, it will sell the packaged products to foreign companies based in Japan and local Japanese companies in foreign countries with high popularity of rugby, which are not sponsors for the event.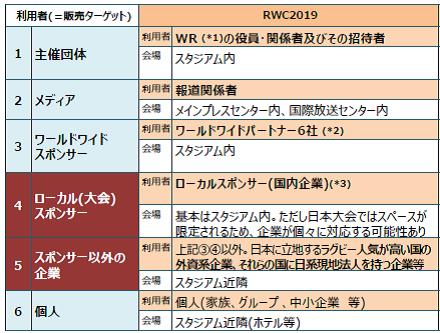 JTB is trying to develop the sports hospitality business as a pillar of its sports businesses not only in Japan but also in Asia in the future