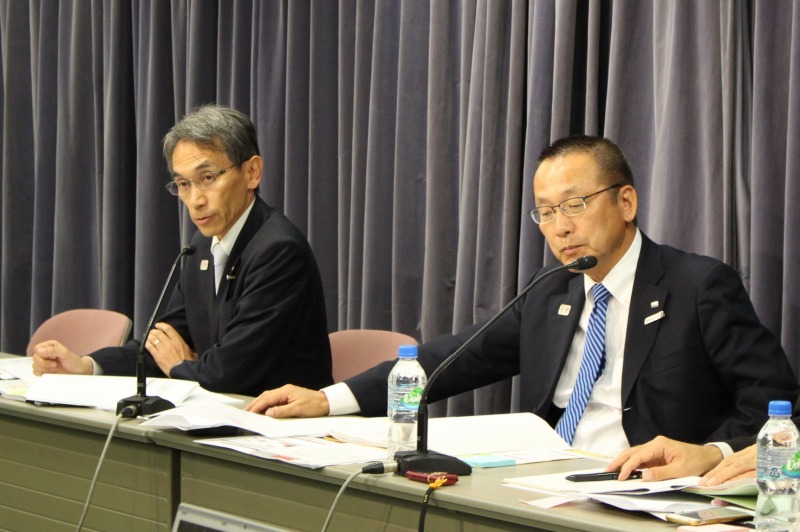 JTB posted net sales of 686 billion JPY (+0.4%), operating income of 6.4 billion JPY (+68.7%), ordinary income of 6.9 billion JPY (+59.6%) and net income of 4.4 billion JPY, improving from net loss of 1.1 billion JPY a year earlier, on a consolidated basis for the first half of FY2019 (April 1 to September 30 2019).
JTB succeeded in turning into the black, boosted by an increase in sales of the large-scale MICE, such as G20 in Osaka, Tokyo International Conference on Africa Development (TICAD), Rugby World Cup. In addition, JTB explained that the business structure reform, which was one of the causes for the income loss a year earlier, helped save operating costs. 
Individual Travel Business increased sales by 1.8% to 354 billion JPY and operating income by 15.8% to 4.4 billion JPY. Sales of packaged overseas travel products increased by 10% in the first quarter, but the growth rate was low in the second quarter. Sales of packaged domestic travel products were up 2 to 3% in the first quarter, but down 5% in the second quarter. 
JTB explained that sales of dynamic package products with flexible prices were unchanged form a year earlier because of not enough efforts to raise awareness of the products. To solve the issue, JTB is developing a new distribution system for the dynamic package products.
Sales of overseas individual travels reduced, particularly affected by the political tension between Japan and South Korea and the political turmoil in Hong Kong. In September 2019, sales reduced by 55% for South Korea and 70% for Hong Kong compared to a year earlier. 
Corporate Travel Business increased sales by 3.1% to 195.8 billion JPY but reduced operating income by 18.2% to 900 million JPY. Sales of Domestic group business were up 6% due to higher demands of transportation and accommodation for large-scale events, but sales of overseas group travel were down 2.3%. The reduction of operating income resulted from prior investment to Tokyo 2020 and an increase in expenses on development of business solutions.
As an official sponsor for Rugby World Cup, JTB sold 'Sports Hospitality' products, which combined high-quality restaurants, entertainments or gifts with rugby games, to about 60,000 customers. 
Global Business decreased sales by 10.7% to 96.9 billion JPY but improved from operating loss of 2.4 billion JPY a year earlier to operating income of 400 million JPY. For the inbound travel business, sales of JAPANiCAN.com increased, but sales of Sunrise Tours,, local tour products, reduced especially in Tokyo and Osaka. JTB explained that Sunrise Tours faces business challenges because of more individual travelers and higher competition with in-destination booking platforms.
JTB also revealed that cancellations for reasons of the typhoon Hagibis amounted 6 billion JPY, which consisted of 2 billion JPY for group travels, 2.5 billion JPY for individual travels and around 1 billion JPY for individual overseas travelers. All of the cancellations do not affect directly the full-year financial results because some of group travels have changed destinations or postponed departure days, JTB said.
JTB has forecasted sales of 1,350 billion JPY (+1.3%), operating income of 9 billion yen (+42.9%), ordinary income of 10 billion JPY (+233.3%) and net income of 5.4 billion JPY for the full-year of FY2019 ending March 31 2020.