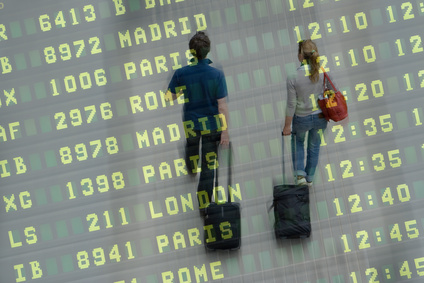 Kansai International Airport increased international flight passengers in 2015 by 24% year on year to record-high 16,250,000. Out of the yearly total, Japanese passengers were down 6% to 6.07 million, marking year-on-year reductions for three years in a row, however foreign passengers were up 59% to 10.01 million, exceeding 10 million for the first time since the airport opened. Also, foreign passengers outnumbered Japanese passengers for the first time.
Domestic flight passengers resulted in year-on-year growths for four years in a row, increasing by 11% to 6,96 million in 2015.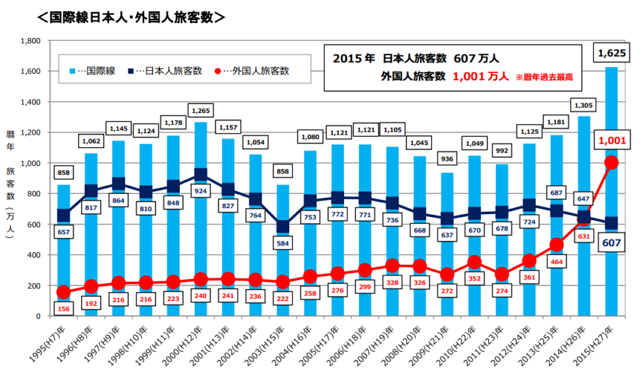 Aircraft movements for international flights were up 20% to record-high 112,019, boosted by an increase in services from China and other Asian nations. Aircraft movements for domestic flights were also up 6% to 51,487. The yearly total reached 163,506, exceeding 160,000 a year for the first time.
Itami Airport, the domestic flight-dedicated airport in Osaka, handled 14,54 million passengers on 139,434 aircraft movements in 2015.
In Japanese