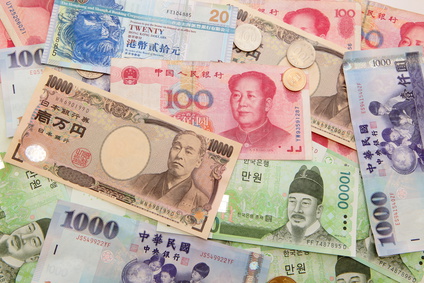 Japan Tourism Agency announced that total spending by foreign travelers in Japan was up 71.5% year on year to record-high 3,477.1 billion JPY in 2015. Spending on travel per capita also increased by 16.5% from 151,374 JPY in 2014 to record-high 176,168 JPY.
The table below shows change of spending on travel and the number of foreign visitors after 2011: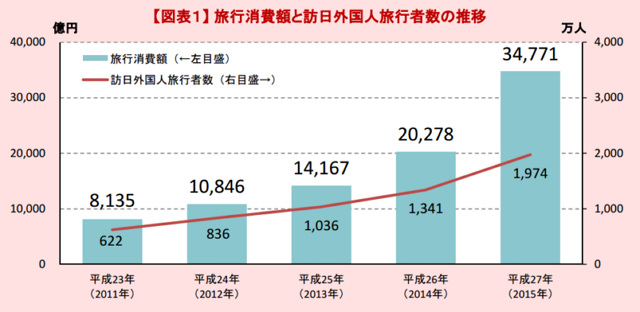 Spending on travel by travelers from China increased by 153.9% to 1,417.4 billion JPY, which accounted for 40.8% of the total. The large growths were found particularly in travelers from Hong Kong (+91.8%), Philippine (+75.1%), Singapore (+62.9%), Indonesia (+58.6%), Korea (+43.9%) and Taiwan (+46.9%).
The top market in terms of spending per capita was China with 283,842 JPY (+55.8%), followed by Australia with 231,346 JPY and Spain with 227,287 JPY. It was 200,000 JPY or more in major European markets like U.K., France or Italy.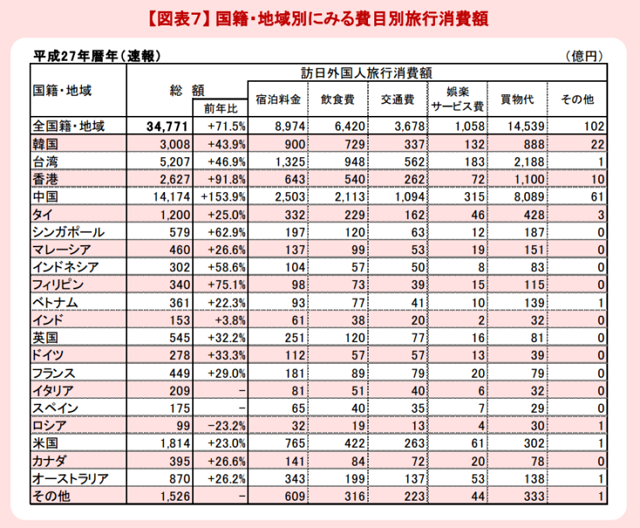 Out of the total spending, spending on shopping amounted to 1,453.9 billion JPY with a share of 41.8%, followed by 897.4 billion JPY for accommodation with a share of 25.8% and 642 billion JPY for dinning with a share of 18.5%. Spending on shopping doubled from 714.6 billion JPY in 2014, and spending on shopping by travelers from China reached 808.9 billion JPY in total, which contributed to the large growth of spending on travel in 2015.
The table below shows spending by category:

In Japanese