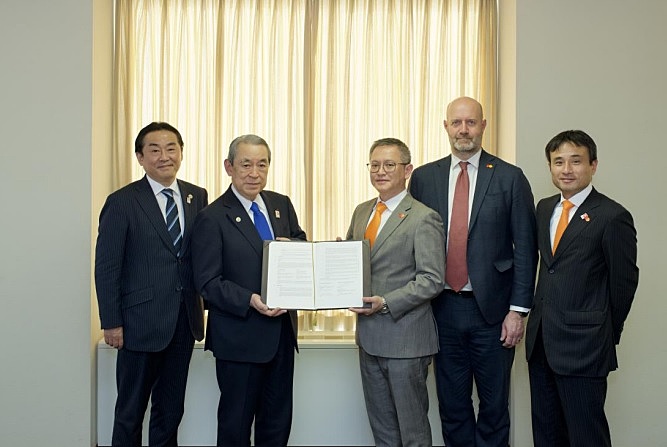 Kansai Tourism Bureau signed MOU on strategic partnership with Mastercard to boost tourism businesses including acceleration of digital payment in 10 prefectures in the Kansai area. The partnership will run by the end of 2025, the Expo 2025 Osaka Kansai year.
The prefectures expect that the partnership with world-standard payment solution Mastercard will help them attract more inbound travelers and increase spending in tourism.
Masayoshi Matsumoto, President at Kansai Tourism Bureau (Chairman at Kansai Economic Federation) said, "The Expo 2025 Osaka-Kansai is a great opportunity for Kansai to bolster its global profile. In order to encourage the 28.2 million visitors expected to visit the Expo to explore other parts of the Kansai region, we need to enhance recognition of Kansai while building momentum for the Expo."
Based on the MOU, the pair will work together to raise recognition of "KANSAI" as an extensive tourist destination, to increase tourist consumption, to promote cashless payments at merchants and also to develop SDGs or new normal-centered concepts or solutions for the next generation tourism.