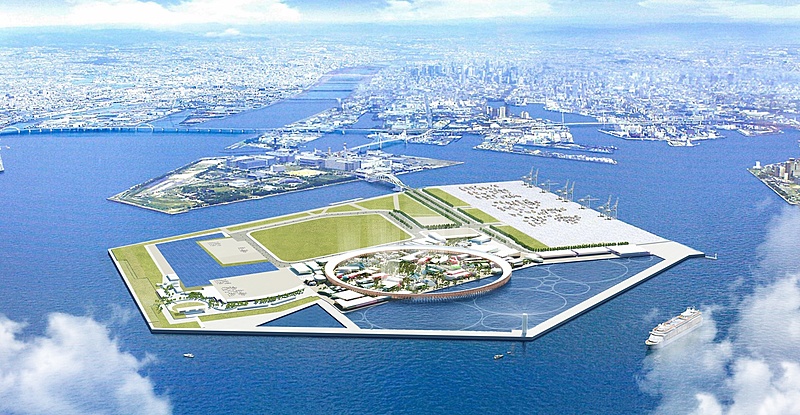 The Japan Association for the 2025 World Exposition selected four operators and one partner for the Flying Car project in 2025 Osaka Kansai Expo as part of the "Future Society Showcase Project Exhibition." The selected companies aim to commercialize eVTOL operation, placing the Expo as an important step.
The selected operators are ANA Holdings and Joby Aviation, JAL, Marubeni and SkyDrive, all of who will carry passengers between two ports inside and outside the Expo site or Kansai International Airport during the Expo period.
Ministry of Land, Infrastructure, Transport and Tourism plans to complete a new rule for eVOTL operation including development of vertical ports by the end of March un 2024.
A team of ANA Holdings and Joby Aviation will use five-seats 'eVOTL Joby S-4' with maximum cruising speed of 320 km/h and maximum cruising rage of 240 km. They have already applied for acquisition of type certificate to the Japanese Aviation Bureau in October 2022.
JAL will use a multi-copter eVTOL developed by Germany-based Volocopter, for which acquisition of type certificate has been applied. The two-seats flying car, which has capabilities of maximum cruising speed of 110 km/h and maximum cruising rage of 35km, will be commercialized in Paris and Singapore in 2024.
Marubeni will join the project with U.K.-based Vertical Aerospace Group's 'VX4' with maximum cruising speed of 320 km/h and maximum cruising rage of 160 km. Marubeni has already acquired a purchase right for 25 VX4s in the Japanese market.
SkyDrive, a Japanese company, will operate its originally-developed 'SD-05' with maximum cruising speed of 100 km/h and maximum cruising rage of about 10 km. Succeeding in manned flight of the two seats flying car in 2019 for the first time in Japan, SkyDrive expects to use it not only as air taxi but also as access to a remote resort or a EMS mission.
In addition to the four operators, ORIX was selected as a partner who will operate (including construction, maintenance and demolition) the vertical-port to be built at the Mobility Experience.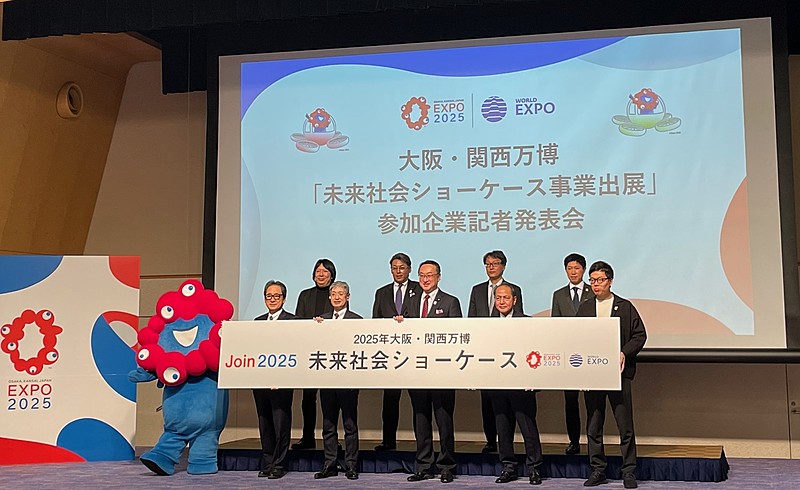 大阪・関西万博「空飛ぶクルマ事業」に参加する企業トップら、中央は岡田直樹万博相