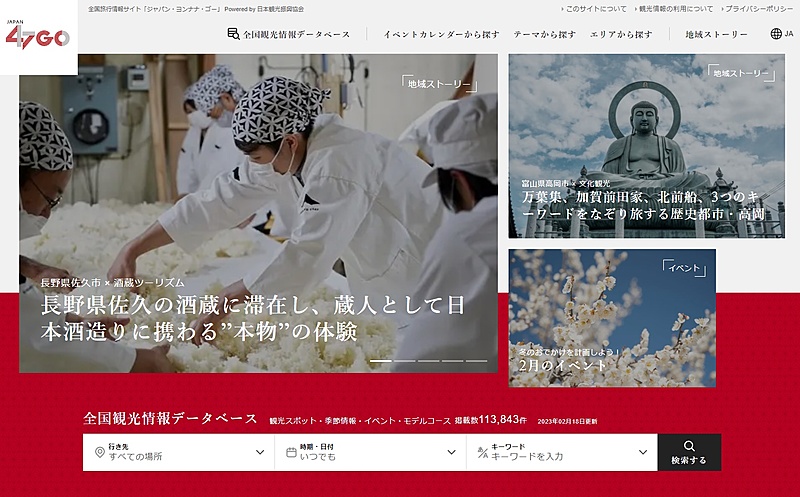 Japan Travel and Tourism Association opened a new tourism information website 'JAPAN 47 GO' containing about 110,000 local tourism attractions and experiences in 1,741 local regions nationwide. It was renewed for consumers from the exiting tourism database.
The registered information is directly posted by local governments or local DMOs. Major contents comprise theme-oriented stories. such as 'Culture tourism,' 'Walking in a town,' 'Sake brewery tourism,' 'Industry tourism' or 'SDGs-based tourism,' which are expected to promote consumers to travel to local regions.
In addition, seasonal tourism information, such as 'Skiing, ' 'Cherry blossom,' 'Fireworks' or 'Autumn leaves,' is delivered through a year. For the future, the website plans to deliver weather forecast and traffic information by season or by event.