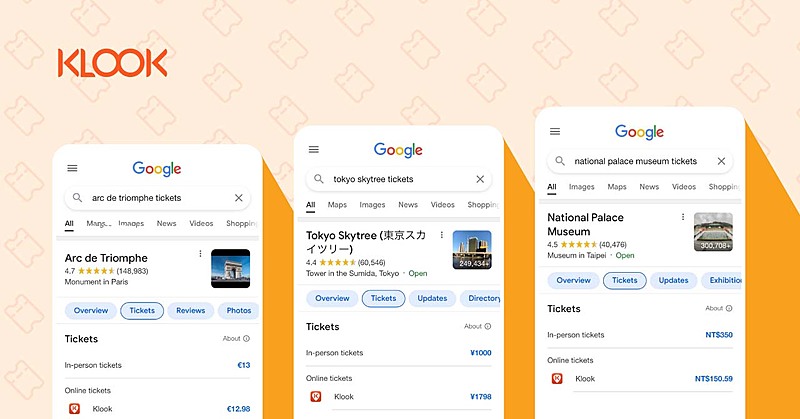 Klook, a Hong Kong-based activity booking platform, has started offering a Google Things to do service for Klook partner activity or attraction operators, by which they can display their official selling site on Google Things to do.
Google Things to do is a service for a user to search a local activities or attraction and book it after comparing the real time price and availability.
Klook supports partners for API connection and payment by connecting an exclusive page for multi-online payments and currencies with Google Things to do. An activity or attraction operator needs signing a contract with Klook and paying commission per booking.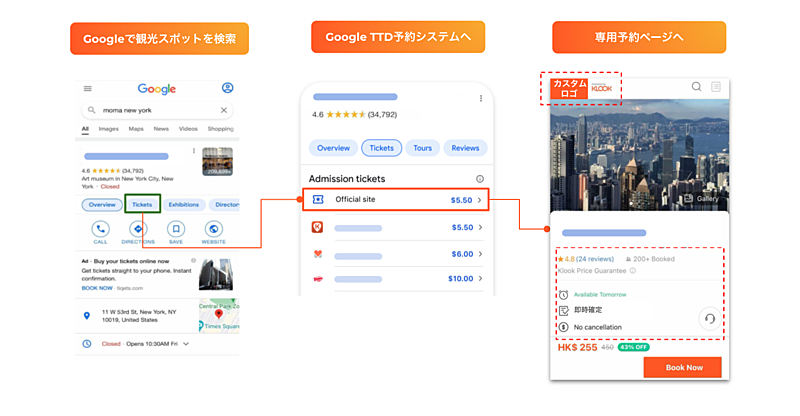 サイト遷移のイメージ(同社提供の資料より)
It is served in English only today, but Klook will provide multi-languages service, including Japanese, for the Google Things to do platform in the near future.
Klook partners increased by 185% in the first half of 2021 compared to a year ago. In, Japan, Utsunomiya Zoo and Yomiuriland Amusement Park joined Klook.