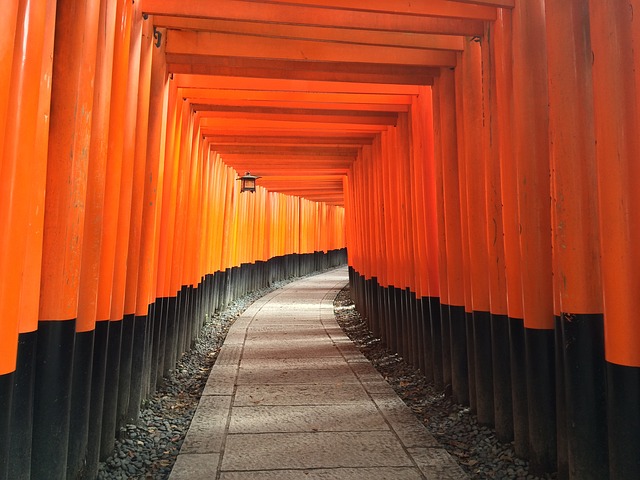 DMO Kyoto revealed that the occupancy rate of 116 hotels in Kyoto City in October 2022 was up 9.3 points over September 2022 or up 24.9 points over October 2021 to 63.7%, which was higher than 63.3% in November 2020, when the first nationwide travel discount program 'Go To Campaign' was available. The rate, however, was still 22.4 lower points than October 2019.
Japanese guest nights in October 2022 totaled 533,611, which was 12.4% more nights than September 2022. International guest nights were up 346.3% to 84,907 compared to September 2022. While international visitors to Japan in October were up 2.4 times compared to September 2022, international guest nights in Kyoto City increased by about 4.4 times, which meant Kyoto City was selected by more visitors as a destination in Japan.
By source market, the top was U.S. with the ratio of 25.9%, and visitors from South Korea increased by 42.7% compared to October 2019.
The average room price was 14,647 JPY, which were 32% higher than a year ago or 12.5% lower than three years ago. Month-on-month growths of the average room prices were seen for eight months in a row.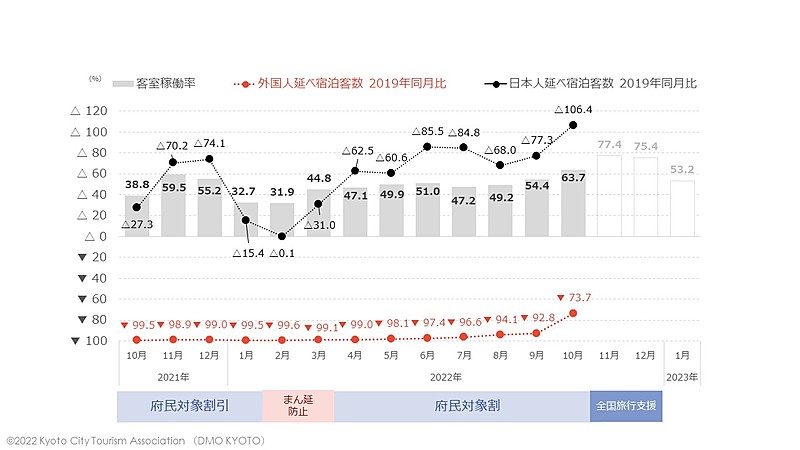 報道資料より
Meanwhile, the occupancy rate of 24 major ryokans in Kyoto City was 60%, 0.2 higher points than the previous month or 10 lower points than October 2019. DMO Kyoto explained that guest nights tended to be smaller than pre-pandemic because part of ryokans has limited guests per room for a reason of infection prevention.