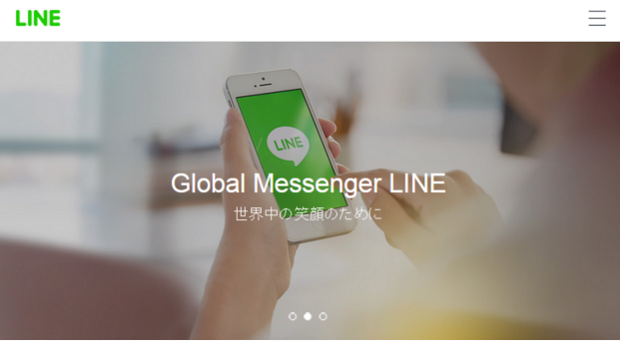 LINE, the Japan's biggest communication app, announced that sales in FY2015 increased by 40% year on year to 120.7 billion JPY, out of which sales of the LINE business, a core business, were up 43% to 110.5 billion JPY. As of the end of FY2015, monthly active users reached about 215 million in the world, including 144.7 million in Japan, Thailand, Taiwan and Indonesia.
The annual sales were broken down into 41% for the contents service, 24% for the communication service, 30% for advertising and 5% for others. The game business, a main business of the contents service, successfully increased sales outside of Japan and users in partnership with SEGA Games.
In the field of the communication service, sales of the service for users to create and sell their own stamps increased well in Japan and are expected to grow in Thailand and Taiwan in tie-up with well-known local creators.
For advertising, LINE Business Connect for corporations grew, and more companies used LINE as a marketing tool. Demonstration for delivery of advertisements on LINE Time Line has been conducted toward commercial operations in Japan and Asian countries.
For the platform business, LINE NEWS, LINE LIVE and LINE BAITO (to look for part-time jobs) increased user registrations through FY2015.
In Japanese