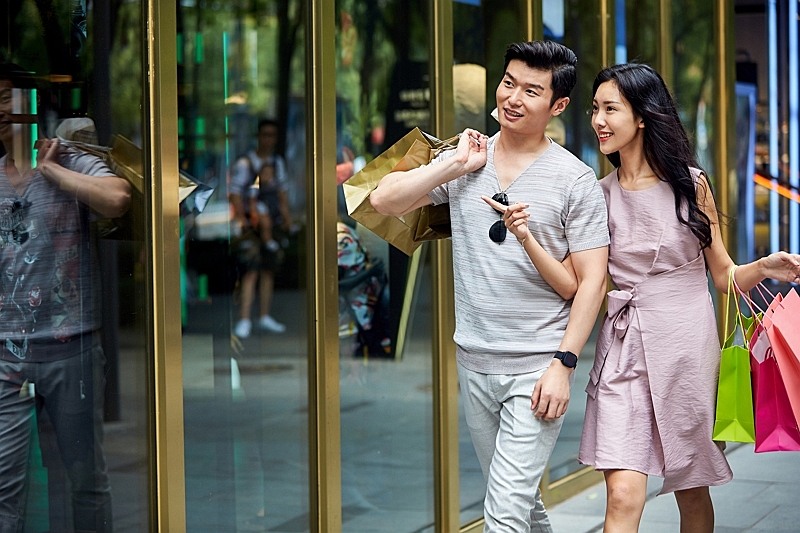 Japan National Tourism Organization (JNTO) announced that the number of international visitors in Japan in January 2023 was 1,497,300, which were 100,000 more visitors than December 2022 but 44.3% fewer visitors than January 2019. Out of the total, more than 1 million travelers visited from East Asia.
The largest source market was South Korea with 565,200 visitors, followed by Taiwan with 259,300 visitors, Hong Kong with 151,000 visitors, U.S. with 88,100 visitors and Thailand with 63,400 visitors. The growths seemed to be boosted by increases in restarted flights for Japan. Visitors from China were just 31,200, 95.9% fewer visitors than three years ago.
According to OAG, international flights arriving in six major airports in Japan (Narita, Haneda, Kansai, Nagoya, Fukuoka and Sapporo) were up 259.4% year on year to 11,580 and available seats were up 246.9% to 2,759,221 in total. Eight local airports including Okinawa have restarted accepting international flights from Asia.
The following graph shows international visitor arrivals by month and by source market.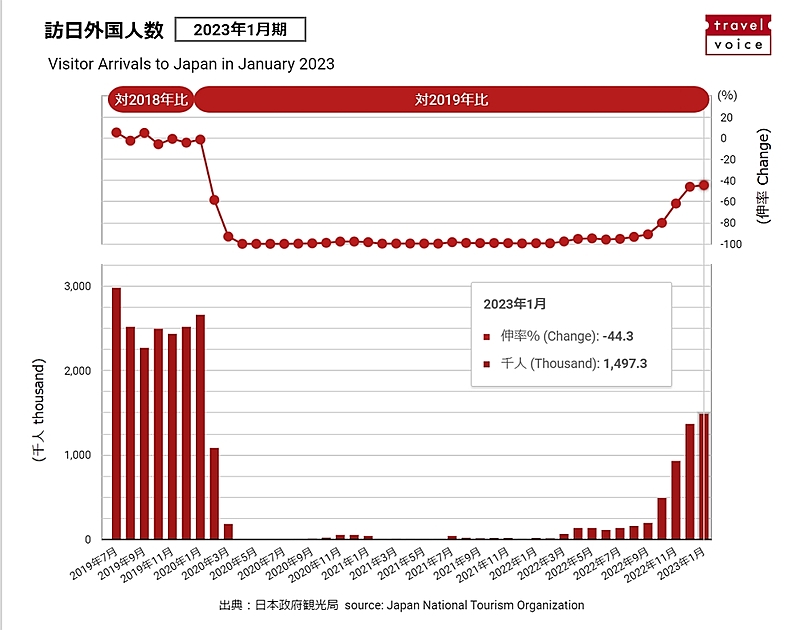 ※本グラフはコピー&ペーストで自由に転載可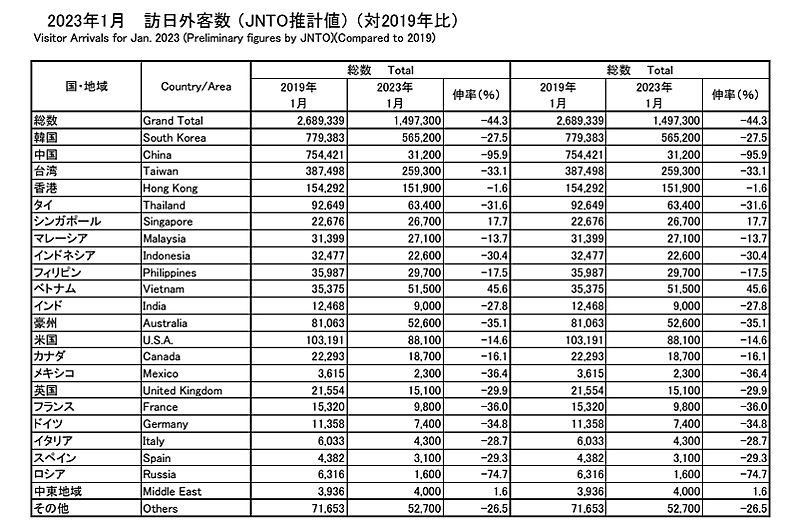 JNTO資料(対2019年比)より
JNTO資料(対2022年比)より